The challenge is to make employees more aware of the importance of data in order to be more efficient on a daily basis.
Céline Ribière and Lional Cambos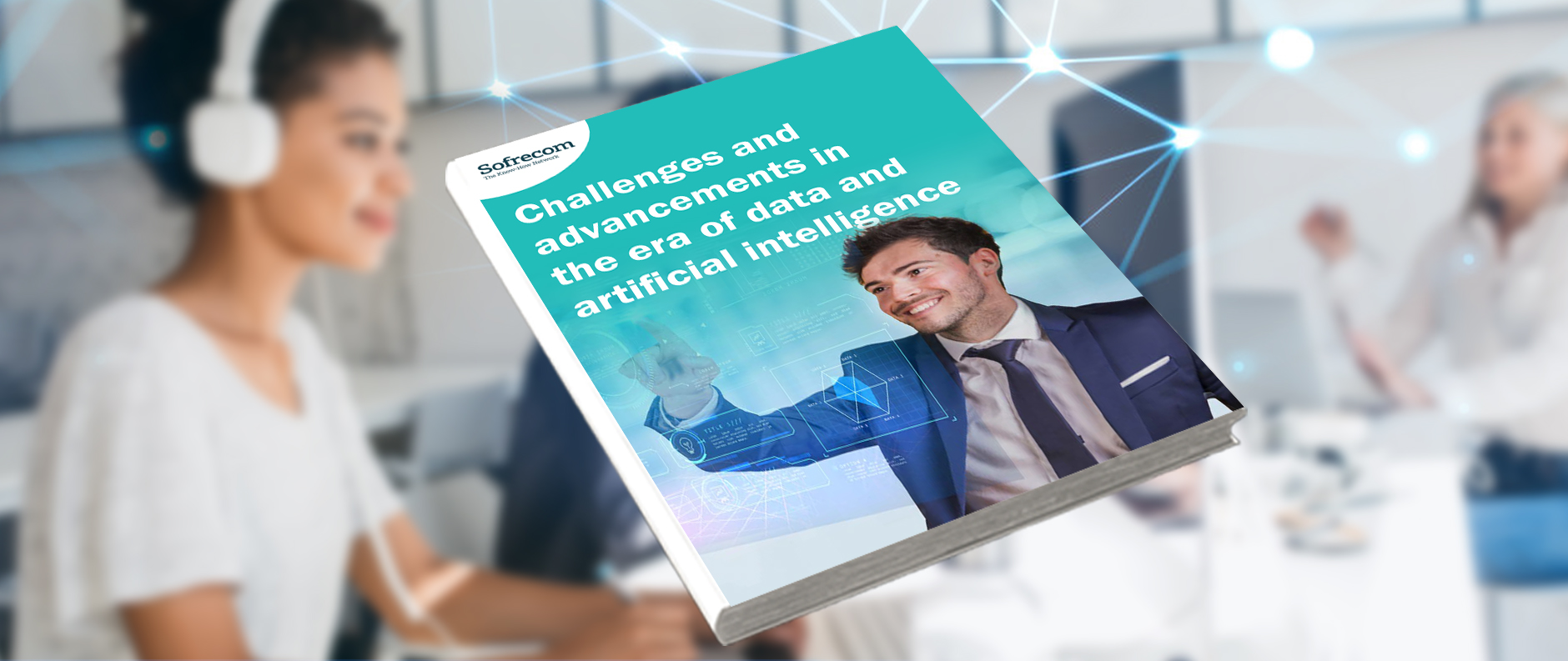 To continually reinvent the experience of its individual and business customers, Orange has placed data and AI at the heart of its innovation model for the coming years. The success of this data-centric strategy relies mainly on the promotion of a data-driven culture in all countries and on an ambitious training program for employees in data, AI and cloud-related professions. HR insights.
Accelerating the operator's IT and digital transformation
For Orange, accelerating the use of data, AI and the cloud in all our businesses and throughout the world is a major innovation challenge. This will be a powerful driver of value creation to:
Personalize our customers' experience and further digitalize our interactions with them.
Make our networks more intelligent by automating certain functions.
Increase operational efficiency and agility in all our businesses.
The success of this data-centric strategy will be based on a profound company transformation: the operator's historical skills, centered on server configuration, will have to evolve massively towards IT development, the cloud, AI, data, cybersecurity...
Humans as a transformation driver
To ensure a competitive advantage in these areas, Orange created in 2018, a data-AI Excellence Group in charge of identifying new business lines to emerge in the company.
Among them, particularly those of:
Researchers and data scientists, generally mathematicians who design the mathematical models at the beginning of the project. User experience designers, who guarantee the ergonomics of chatbots.
Developers
Data architects
Data analysts
Data protection officers for data security
Data engineer (many needed).
In addition, there are cross-disciplinary skills such as ethics, CSR, ergonomics, sociology, etc. Orange ensures that each of its AI projects follows an ethical and socially responsible approach.
The success of a data-AI project requires the combination of these multiple and complementary skills, which are increasingly joined by those of cloud experts. Orange's recent strategic partnership with Google Cloud symbolizes this convergence.
For Orange, there is still a major challenge to be met: that of the diversity of its teams.
A dedicated organization to meet the challenge of skills
To support the transformation of its historical businesses and accelerate the rise of new ones, Orange has created a data-AI department within its innovation division in 2019. Its mission is to be the Group's center of excellence on these matters. Anticipate the company's future needs. Define programs and resources to ensure that the right skills are available at the right time. Create a data-AI business line with common governance across all the countries and divisions concerned.
The department, which at its inception consisted of around 100 innovation employees, has already doubled its workforce through the recruitment of internal and external experts. These specialists will act as support points to increase the number of data and AI skills throughout the Group.
In addition, an internal community of data-AI experts, selected on the basis of applications by a jury, will help countries to transform with the support of Orange Campus. Finally, a Data and AI Ethics Council has been set up at Group level.
The challenge is to make employees more aware of the importance of data in order to be more efficient on a daily basis.
Ambitious and innovative training programs
To help employees retrain and upgrade their skills, we have launched innovative e-learning programs through a partnership with the e-learning platform COURSERA: 5000 employees will benefit from entire training courses to develop skills in data, AI, cloud or even switch careers.
They can follow a training course certifying the management of data science projects within the framework of our partnership with the École Polytechnique, as well as other courses for data engineers and data analysts. We also fund numerous PhDs in AI at universities.
As for Business & Decision, the Orange Business Services subsidiary specialized in business intelligence and data science, it has launched a data school in 2019 for the specialization of young graduates.
Inspiring a data-driven culture
Another challenge is to make employees more aware of the importance of data in order to be more efficient on a daily basis. In the HR department, for example, we are studying an AI project to process responses to the recurring requests we receive by e-mail and devote more time to supporting employees' careers.
To promote this culture, we have launched:
The "data-AI starter" tool. This welcome module, adapted to each profession, allows everyone to test their knowledge, to understand that data/AI is everyone's business and not just that of specialists, and to discover a training offer adapted to their profession.
A network of data-AI ambassadors to raise awareness, mobilize and support their colleagues in the development of AI projects.
We are convinced that in order to demystify AI, to convince people of its utility, to democratize its uses and to accelerate change, communication and deployment of AI must be done as close as possible to the businesses, starting first and foremost from their needs and uses and focusing on the value produced by the projects, both operational and financial.
Having the right skills in sufficient quantity is the prerequisite for delivering data-AI projects. The approach requires a strong political will, supported by appropriate methodology and the allocation of human and financial resources. In a data-centric company, data-AI is not only a matter for specialists. The AI culture must spread to all activities, as close as possible to the business lines.
Written by Céline Ribière and Lional Cambos
Extract from our white paper : Challenges and advancements in the era of data and artificial intelligence