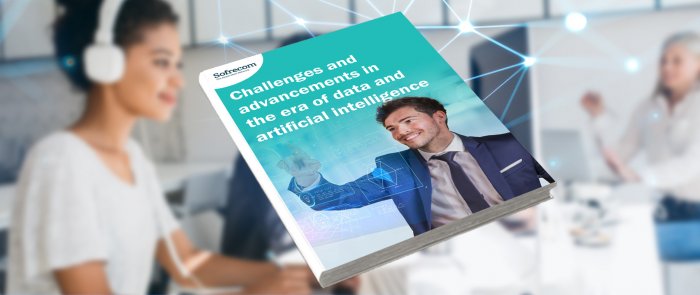 What we once thought was impossible, often becomes a reality. Our world is marked by volatility and complexity. In times of Covid-19, who could still doubt it?

We believe that in this world, our best response is, on the one hand, our ability to imagine and create beyond our limits, and on the other hand, our agility and capacity to adapt, to learn from our success as well as from our mistakes, while staying on course. Let's take a look back: every decade, even every year, what we thought was impossible has become a reality... like developing a vaccine in less than a year when it used to take a decade.

These challenges bring many opportunities that empower us to focus on what matters the most to better prepare for the future while building a present that helps us simplify and enrich our lives. Artificial intelligence contributes more than ever to build this present by having an increasingly significant impact on our daily lives and promises to bring many economic and societal benefits. To ensure that it is used in a sustainable and trusted manner, Orange has formed an Ethical Council for Data and AI in March 2021.
We are confident that Artificial Intelligence must contribute in developing innovations that have a
positive impact, for the benefit of the individual, the economy and society.
Our experts will shed light on business in the era of DATA-IA, the benefits of DATA-IA for telecom operators and artificial intelligence to promote social progress.
Have a good reading !
To download our white paper : Challenges and advancements in the era of data and artificial intelligence