The success of stc's 5G network deployment is a result of its continuous efforts and dedication to providing the latest technology to its customers.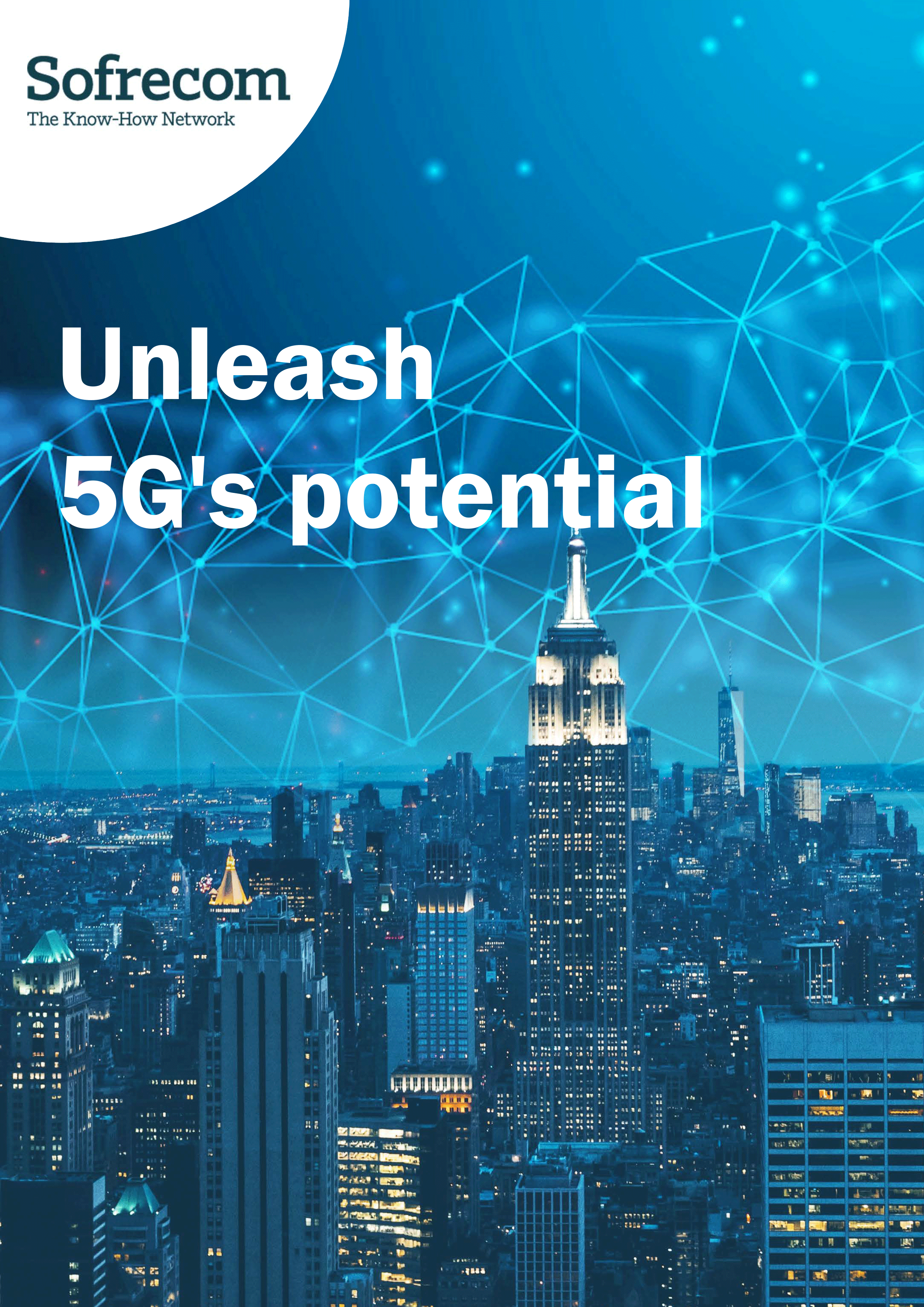 Saudi Telecom Company (stc), one of the biggest telecom operators in the Kingdom of Saudi Arabia achieves an early 5G network build-out to boost digitalization as part of the ambitious country "Saudi Vision 2030 plan". Stc increased its 5G infrastructure using an additional 5G spectrum to become the first operator in the Middle East and North Africa region to enable 5G carrier aggregation technology and one of the first High Global Performers in 5G availability and 5G reach for 35% of the population and continue its expansion to reach75 cities.
How did stc succeed in deploying 5G quickly? And what was the Strategy for making technical and zoning choices?
The success of stc's 5G network deployment is a result of its continuous efforts and dedication to providing the latest technology to its customers. Our vision and strategy in mobile access network evolution have been well defined from the very beginning, and it clearly states the expectations of the company as well as the Saudi Vision 2030 plan when it comes to technology and digital transformation.
One of the main advantages that helped us on successfully rolling out 5G for majority of population on the major cities was having an excellent infrastructure from previously adopted technologies. Prior to 5G, with 4G Network, majority of our towers were already connected with fiber backhaul which allowed us to provide fundamental requirements of high backhaul capacity with low latency. This helped us to establish a leading position in the 5G market.
In addition to infrastructure readiness, spectrum readiness with the help of regulatory allowed us to deploy immediately without refarming of existing spectrum resources.
Where to start was a challenge? We had to ensure effective monetization and utilization of the 5G investment meanwhile considering the synergy with the existing 4G & the FTTH Network.
For that purpose, we used advanced data analytics to steer our 5G investment. Our analytics framework was developed to analyze, study, and explore various business and technical criteria of sites that are expected to benefit from a 5G investment (like revenue, utilization, 5G device availability, 4G network utilization, availability, and utilization of FTTH network), allowing the company to identify the ideal 5G sites that will offer the best user experience to the largest number of users.
As the early stage of 5G was mainly focusing on the EMBB1 (enhanced Mobile Broadband) across the globe, KSA was not different. As zoning choices, we started deployment in 5 main cities aiming to enhance speed and capacities for the 35% of KSA population and continue to expand footprint by targeting new cities (reaching 75 cities) to cope with consumer's demand.
Today stc is moving forward to maintain its coverage and speed leadership in KSA with commercial mindset, many 5G coverage and expansion project are planned with main objective to improve the network capacity, performance and coverage.
What have been the major constraints and difficulties for 5G deployment?
The adoption of 5G technology has brought many significant challenges that must be addressed to ensure its success. Despite the rapid evolution of the 5G ecosystem in the telecom vendor site, consumer device ecosystem maturity was, and still is a challenge for telecom industry. Early devices with the lack of support on the KSA available spectrums in addition to no carrier aggregation capability slowed the 5G uptake on the consumer side. Today only around 30% of mobile subscribers are able to access the latest version of 5G services due to the limited capabilities of customers' mobile devices.
In the early stages of our 5G deployment, we were only able to use C-Band which provided high capacity in the Hot Spot and dense areas. Yet lack of Low Band Spectrum availability at the beginning limited us to maximize the experience and assurance of 5G service continuity and coverage.
Covid-19 that were impacting the global supply chain was posing a risk of completing of our rollout & project timeline. Although we successfully navigated through those difficult situations.
Vendor latest hardware readiness specifically on Massive MIMO2 impacted us in some region to take full advantage of 5G Features.
How does 5G drive innovation in stc's digital services?
The potential of developing enhance digital services ecosystem is immense in Saudi Arabia.
stc has built comprehensive set of capabilities to ensure having end-to-end components to drive effectively and successfully the digital transformation for itself and the market.
Center3 – our carrier-neutral data center and submarine fiber optic network - is a significant milestone in stc's aim to provide world-class connectivity and in our commitment to positioning the Kingdom as our region's digital center. It has cohesive ecosystem of cables and data centers designed to attract hyper-scalers, big data, local and international service providers to have content hosted close to enterprises and consumers.
Our subsidiary IoT focusing on the development of our capabilities to develop use cases for smart city applications, industrial automation, smart logistics and smart home applications and AI based 5G Digital Services.
We have a joint venture company with Alibaba Cloud that will offer a range of cloud computing solutions, including elastic compute and network to the database, to meet the demand of sectors such as retail, fintech and more in the cloud service domain.
In terms of mobile connectivity infrastructure, stc has made significant progress forward in recent years with the continuous expansion of its 5G network footprint and capabilities (like Network Slicing and End-to-End orchestration, Standalone Core etc).
The 5G Infrastructure is the main component and catalyzer for stitching all these capabilities together and drive acceleration of new technologies throughout the Kingdom, enabling for the development of more efficient and cutting-edge products and services, thereby driving competitiveness and economic growth and strengthening the Kingdom's leadership position in the digital economy.
B2B customers 5G services overview
stc is a leading provider of 5G technology solutions and services to the B2B market, as the company provides innovative digital services to customers across several sectors. We are involved in several nationwide strategic projects.
A great example is our cutting-edge smart home platform for NEOM, which uses AI to control homes remotely. It also goes further in enhancing people's health and wellbeing as we designed it to integrate with health devices and facilitate interactions with the healthcare system.
Smart Ports: stc is currently engaged with Jeddah and Dammam ports to enable set of 5G services powered by AI such as Remote Crane control, smart CCTV, and safety
Industrial Campus: stc already in the implementation phase of SABIC private Campus to utilize MEC3 for mission critical functions such as connected drones and 3d augmented reality. And there are plans currently to move on with Aramco.
Our 5G capabilities enable us to empower the digital transformation of our customers and meet their requirements. Today, there are several innovative services being offered to our customers, including Smart Video Surveillance integrated with Artificial Intelligence, Assisted Operations with 3D Augmented Reality, Environment Monitoring, and many more services.
We firmly believe that 5G will have a profound impact on the vertical markets and continues to provide pioneering technologies and services to our customers throughout the Kingdom.
1EMBB (enhanced Mobile Broadband): data-driven use cases requiring high data rates over a wide coverage area. One of the three main use cases of the new 5G radio (NR) defined by the 3GPP standard
2Massive MIMO (Multiple Input Multiple Output) : a wireless network that allows the transmission and reception of more than one data signal simultaneously on the same radio channel.
3Multi-access Edge Computing (MEC) formerly mobile edge computing, is an ETSI-defined network architecture concept that enables cloud computing capabilities and an IT service environment at the edge of the cellular network and, more in general at the edge of any network.
Haitham Al Faraj
stc's Group Chief Technology Officer