Today we have 78 mobile sites which are run completely on solar panels, helping us save 360 tCO2 during the year and for 2023, we have a wave of expansions to increase this innovative program by adding an additional 100 solar sites.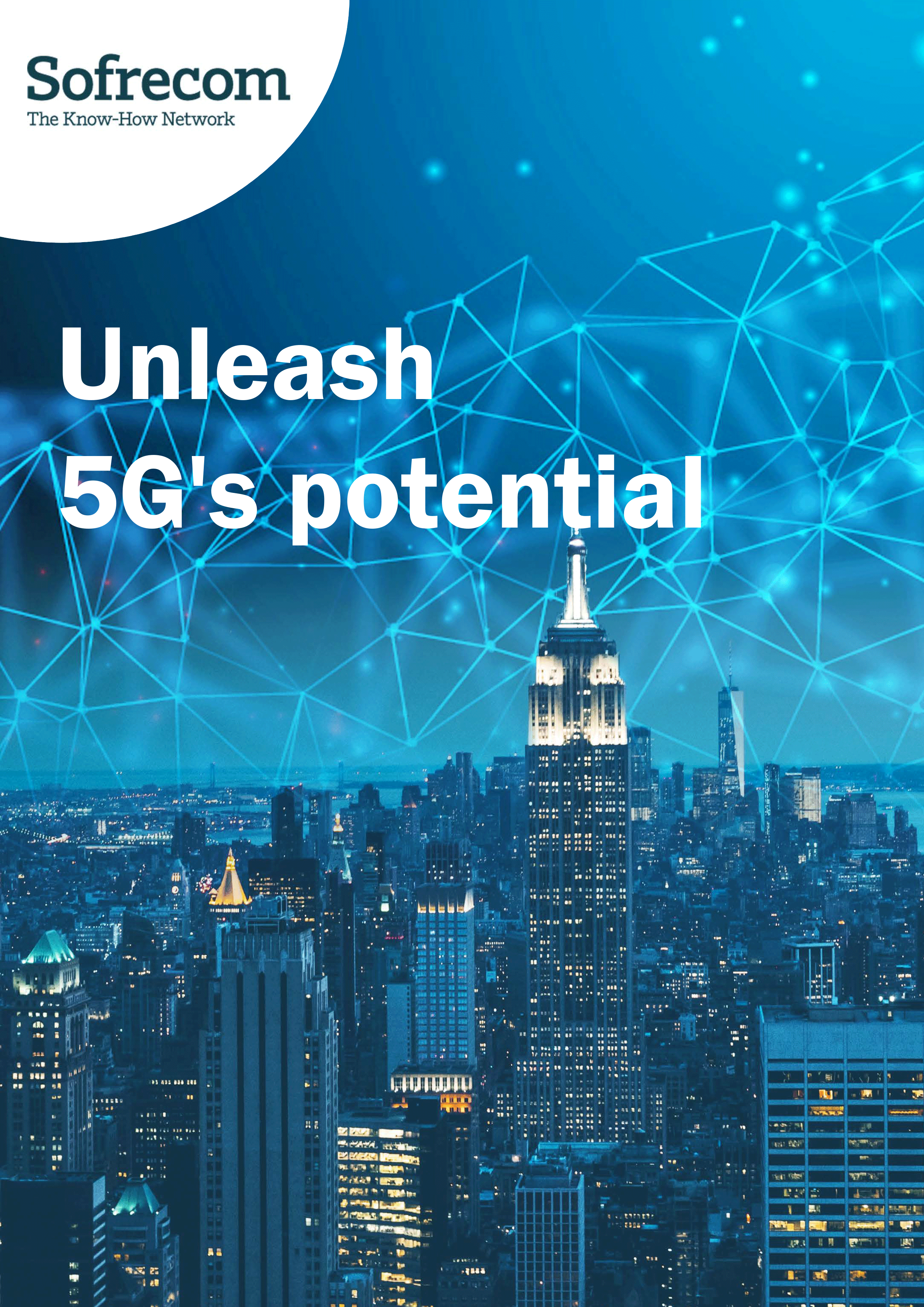 The operator du (EITC), is one of the two leading operators in the United Arab Emirates. Since 2019, du has been one of the first providers in the world to rollout a 5G network widely and successfully to reach 95% nationwide population coverage today. What are du management experience and ambitions to continue the 5G roll out expansion and digital transformation while complying with the "UAE 2050 net-zero targets"?
What are the first lessons learned of 5G rollout?
We started the 5G journey with our deployment back in 2019 and were among the first operators in the world to start this 5G rollout. As any other telecom operator, we faced some technical as well as monetization challenges. On the technical management, we had to anticipate and prepare our technical capabilities to the 5G prerequisites. First was the virtualization of our packet-core, then the fiber deployment, and finally the fitment of the towers to support 5G equipment. The co-existence of 2G,3G, 4G and now 5G equipment significantly impacted our energy consumption, utility expenses and greenhouse gas emissions.
We couldn't succeed without the strong support of the local regulator (TDRA) which gave us, from day one, incentives to roll out 5G from the very professional spectrum allocation to financial subsidies that lifted the main barriers for this challenge. Four years later, we have learned more and have greater control over our deployment and its acceleration. To date we have reached 95% of nationwide population 5G coverage and now the UAE can proudly say it has established one of the most reliable 5G mobile networks in the world. Now, for du, the next expansion plan is to have deep indoor 5G wireless access network coverage to accelerate our fixed footprint nationwide. So, we continue our fiber extension, which is more long term and sustainable but 5G gives us a more competitive advantage for time to market and to meet our customer's demand. We are also developing new verticals such as manufacturing industries, and other entities to accelerate the digitalization of their business processes and activities with 5G capabilities. We are also releasing our 5G standalone capability that will help developing the use cases and their delivery. We continue our 5G journey and continue to pioneer in delivering the best-in-class network infrastructure and the best customer experience.
How do you address Green challenges in your 5G roadmap?
At du, green future and sustainability are key strategic pillars to our values. We are aware of the impacts that network infrastructure has on greenhouse gas emission and therefore have invested in several energy efficiency programs such as hybrid generators to replace fuel-powered generators to replace fuel-powered generators on mobile sites and link them directly to the electrical grid.
The network now becomes highly complex due to the cohabitation of multiple technologies 2G/3G/4G and now 5G which is highly consuming in terms of energy. At du, we aligned with Telecommunications Regulatory Authority's decision (TDRA) to implement shutdown of 2G network (GSM) at the end of 2023. We took proactive steps to increase our 5G power efficiency and offload traffic towards 4G and 5G technologies. This strategy is aimed at boosting the usage of the 5G network (only 10% of capacity is used today) hence leveraging our energy efficiency. We are also planning the reuse of 2G equipment in different contexts which will be the trigger for our circular economy. With the support of our procurement, we implemented energy-efficiency evaluation plans to assess our partners (Ericsson, Nokia, Huawei) in providing the 5G equipment to ensure the power efficiency is leveraged by embarking these 5G power consumption KPI's into their road map.
All telecom operators have started these initiatives around the world and to ensure we comply with our country "UAE 2050 Net Zero Targets", last year, we signed a memorandum of understanding together with six regional telecom operators: stc Group, e& (formerly Etisalat), du, Zain, Batelco, Omantel, to accelerate cooperation in protecting the environment, tackling climate change challenges as well as reducing the carbon footprint of our operations. At du, we think cooperation on sustainability and sharing of best practices are key to speed up the green agenda.
We also have put in place sustainability objectives that aim to guide us towards achieving our vision in alignment with the region's leadership vision.
What are the innovative solutions that du has pioneered to reduce the mobiles sites power consumption?
We have implemented multiple energy-saving solutions such as traditional solar power, VRLA battery-Generator hybrid systems and free cooling systems. Further, to reach our "net-zero targets by 2050", and reduce our direct and indirect gas emission, we have been among the first operators in the world to adopt innovative solar panel solutions. The latest two initiatives are the Li-Ion Battery-Generator smart hybrid system and the innovative Solar-on-Tower (SOT) power system.
SOT helped us deploy solar power in the sites where footprint is limited and by connecting it to the utility grid, and with it, we managed to dramatically reduce our CO2 emissions and utility expenses.
The project started with a POC which ran for almost a year to ensure that the design parameters from all aspects (electrical, mechanical and structure) were working perfectly.
Today we have 78 mobile sites which are run completely on solar panels, helping us save 360 tCO2 during the year and for 2023, we have a wave of expansions to increase this innovative program by adding an additional 100 solar sites.
Has du taken any other specific initiatives to serve Green issues?
We are currently implementing power reduction guidelines and programs within our shops, offices, warehouses, and call centers to foster a green culture within our organization. Solar panels have also been installed on these buildings to control our energy efficiency and operate more responsibly and ethically. Today our LEED-certified stores have saved a total of 696,468 KWhr, which is only a start, but looks promising.
We are also focused on educating our people internally and have launched an internal awareness campaign to encourage employees to reduce disposable plastic consumption and we stopped selling plastic bottles through vending machines or catering partners. Our company joined an innovative citywide sustainability initiative "Dubai Can" launched by H.H. Sheikh Hamdan bin Mohammed bin Rashid Al Maktoum, Crown Prince of Dubaï and Chairman of The Executive Council of Dubaï last year, to encourage communities to reduce the use of single-use plastic bottles in the city. It has stopped the purchase of plastic water bottles for employees with plans to distribute reusable water bottles amongst staff. Additionally, we managed to reduce the number of water dispensers and installed water filters in the new offices to empower everyone to take small, everyday actions to foster an eco-friendlier society. Providing the benefits of ICT to all individuals is a core tenet of du's sustainability approach. du is devoted to delivering cutting-edge innovations in the ICT sector and displaying its efforts to provide best-in-class IoT products technology supporting the UAE's smart city vision. du offers countrywide services like WiFi UAE as a result of its expenditures to improve its network infrastructure. It is also aiming to reshape the future of the UAE through 5G, IoT Smart City products and offering a variety of innovative goods and services to customers to ensure that everyone has access to the most advanced telecommunications technology.
We recently developed a partnership with Masdar City, one of the world's most sustainable urban developments and a global leader in innovation to leverage our world-class Internet of Things (IoT) technology to build a 5G Centre of Excellence (CoE) and implement a Smart City Platform which combines physical infrastructure, open and shared data, and smart applications to deliver unprecedented value.
Honored as the "Best Middle Eastern 5G Innovation Operator" by Telecom Review Excellence Awards in 2022, we will continue our 5G journey by exploring and harnessing the latest technologies to deliver a digitally inclusive future and above all to operate ethically and responsibly.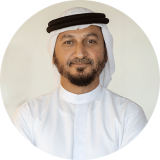 Saleem Al Blooshi
Chief Technology Officer, DU from Emirates Integrated Telecommunications Company (EITC)