The challenge for Orange is to arrive on the 5G market at the right time, while remaining attentive to the initiatives of competing operators, in order to best support African countries.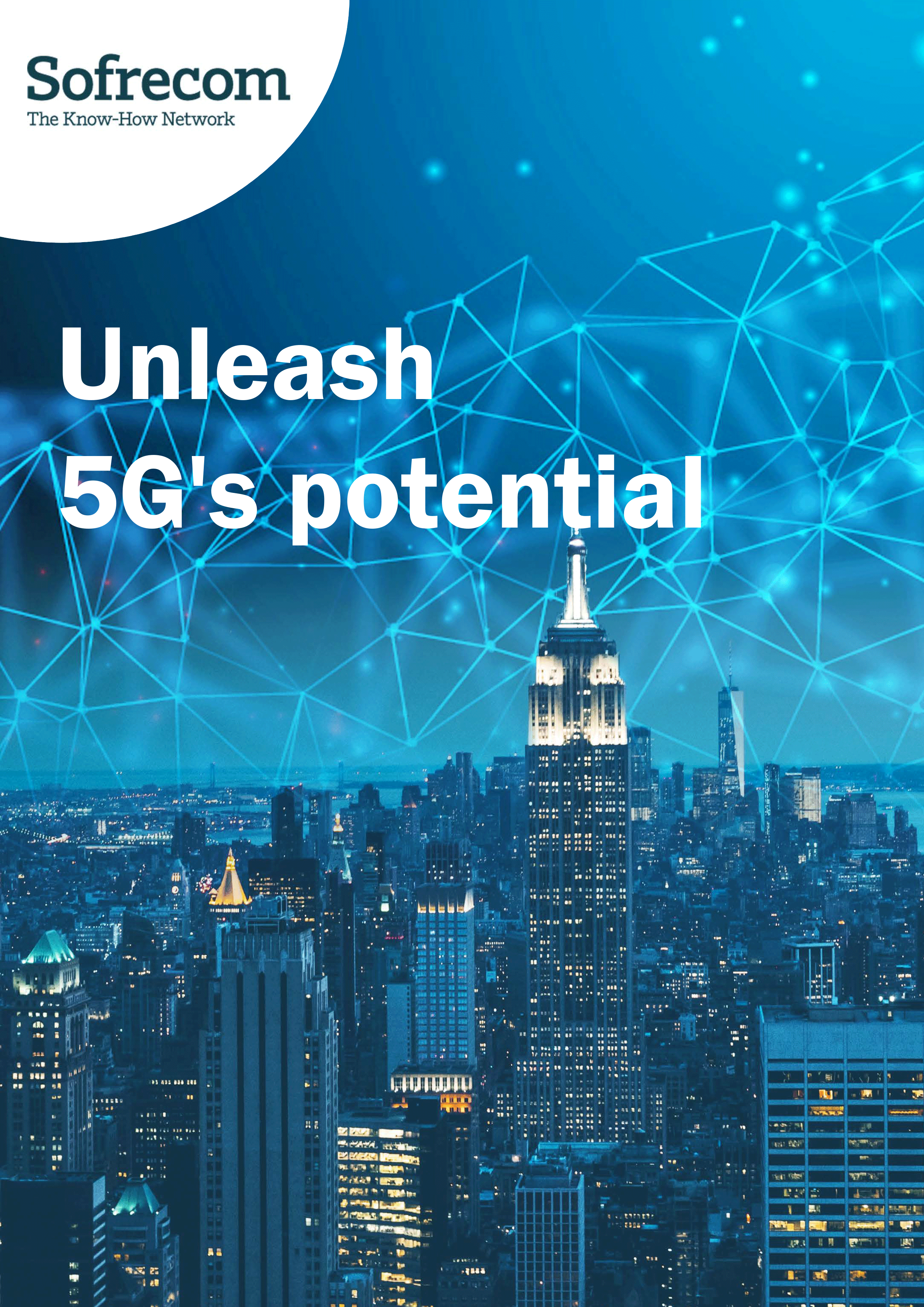 As a digital transformation partner in the 18 MEA countries where it operates, Orange launched its first 5G commercial offerings in Botswana in 2022. Other subsidiaries are in the starting blocks. Orange's 5G deployment strategy meets its ambition to bring innovation to MEA and be the reference operator. But it adapts to the maturity levels of local markets.
Despite the difficulties associated with the health crisis, Orange has maintained its strategic focus on the MEA region. In November 2022, Orange Botswana became the first Orange subsidiary in Africa to launch a commercial 5G NSA network after significant preparation and technical adaptation work.
Promoting innovation to support the economy and reduce the digital gap in MEA
Covering 30% of the population of the Gaborone and Francistown regions, 5G technology will provide new health, education and security services to the people of Botswana. In particular, it will act as a lever for promoting the development of a connected ambulance project. It offers new value-added broadband services to individuals and SMEs.
The release fulfills the Botswana government's ambition to leverage 5G innovations to transform the country into a more inclusive, knowledge-based economy. This fully aligns with Orange's mission to support local economies and job creation by deploying innovative technologies to continue reducing the digital divide on the African continent.
Drawing on its extensive experience in deploying 2G, 3G and 4G networks, as well as monetizing new uses related to these successive technological shifts, Orange will continue its commercial 5G launches in the region in 2023, in three to five other countries.
A 'First and Right' Launch Strategy
While aiming to be the first to offer 5G services to its customers in to become or remain the leading operator in the markets within its footprint, Orange remains attentive to the situation and the needs of its customers, both individuals and businesses, to best support them in their digital transformation. The challenge is to arrive to the market at the right time, while remaining attentive to the initiatives of competing operators. Indeed, given the geography of countries, the GDP per capita and the fact that half of the population lives in rural areas, 5G is not yet a priority across the African continent:
The primary demand from individuals and businesses is for better throughput, better network quality without congestion and ever-expanding network coverage at home, in the workplace and while traveling.
Many countries remain focused on the broadband deployment of high-speed broadband, whether it's mobile data or fixed. Therefore, on mobile, Orange is continuing the deployment of 4G, already present in 17 out of 18 countries, but unevenly, as some populations are still connected only in 2G/3G. Orange's priority is to improve the quality of coverage by bringing 4G to rural areas, for example.
At the same time, for fixed broadband uses, Orange is deploying FTTH and FTTB fiber, but in a targeted way –especially in areas of major economic activity or towards middle-to-high socio-professional categories in city centers.
5G as a lever for a high-performance technology mix
Despite these obstacles, 5G will provide a strategic addition to 4G mobile data and fixed broadband technologies. Disruptive evolution of 4G, particularly in the B2B market, 5G offers, broadcasts and carries very high-speed data services. It will also enable advanced and personalized services (slicing) that involve low latency requirements and the management of large volumes of connected objects. It will thus contribute to a high-performance mix of technologies. Initially, it will complement and improve the efficiency of the Fixed Wireless Access (FWA) coverage that Orange is currently providing in 4G, and which can be implemented in 5G, from mobile network access via a possibly portable modem, customers will benefit from high-speed connectivity like that of fixed uses.
Prerequisites for launching 5G commercial services
To launch 5G commercially in MEA, several conditions must be met:
Regulatory conditions: operators depend on governments' willingness to open frequencies and grant 5G licenses at affordable prices. Some countries have shown a clear desire to make 5G spectrum available quickly at an economically attractive cost. In other countries, regulatory authorities have still not initiated a process for licensing/frequency 5G. Sometimes it is necessary to rearrange the spectrum occupied by other uses. To support deployments, Orange is working with several regulators to develop a roadmap while testing the technology and developing use cases that meet the needs of local populations.
Multiple technical conditions: the maturity of the ecosystem plays a significant role. First, the fiberizing of telecommunication towers is an essential prerequisite for the broadcasting of 5G services. Then, the deployment of 5G networks is an opportunity to put suppliers back in competition. In a newly emerging market, the calibration of tenders is delicate and time-consuming. Indeed, in the MEA, the average ARPU is 3 € compared to 15 or 20 € in Europe. For the pricing structures of 5G to be compatible with the economies of African countries, it is necessary to wait for their large-scale production, which raises the question of the "right time" to launch. The same problem applies to smartphones and 5G-compatible boxes; for the time being, their prices are incompatible with mass distribution. Finally, sometimes lengthy work on the integration of 5G terminals into the networks, in conjunction with the suppliers, must be anticipated in the pre-launch roadmaps.
Price conditions: the monetization of 5G offers is a complex subject. The qualitative jump between 4G and 5G is less noticeable for the individual customer than when switching from 3G to 4G. The price must consider the value added that is initially perceived: better coverage, better throughput, better quality and better value-added services.
The specific challenges to address for launching a commercial 5G network in the Middle East and Africa region explain a progressive strategy as well as a desire to complement everything that has been deployed so far. Nevertheless, 5G holds many promises and innovations such as the Internet of Things and slicing. It will bring value in various sectors- the management of the continent's numerous port areas, for example. Through the opening of 5G Labs in Dakar, Abidjan and recently in Amann, Orange is already fostering interactions with local, public, and private economic players, as well as start-ups and the entire ecosystem in order to anticipate the future uses and needs of its customers.