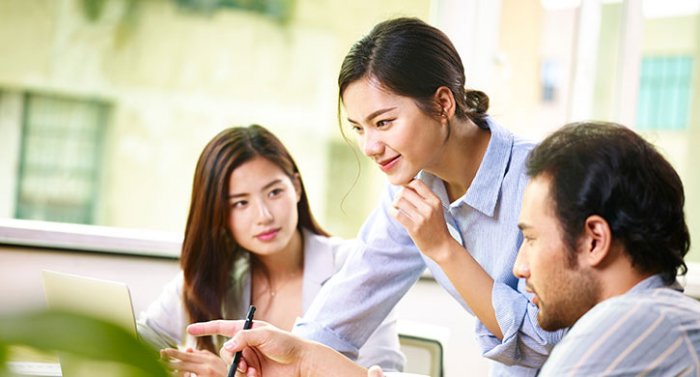 We do not inherit the earth from our ancestors; we borrow it from our children. Antoine de Saint-Exupéry.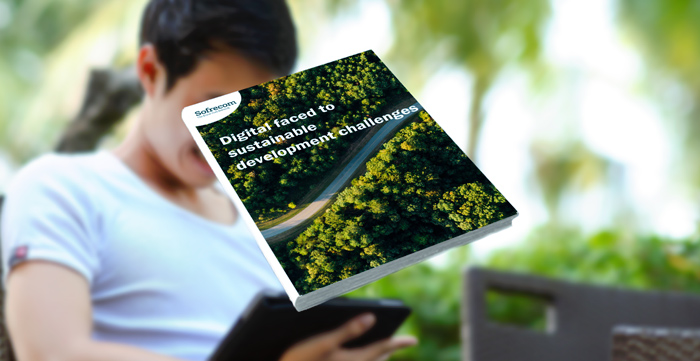 According to UN scientists, carbon emissions would need to be reduced by 45% by 2030 to keep global warming below 1.5 degrees Celsius compared to the pre-industrial period. This is an almost unattainable target, since at the rate of current promises, emissions will be 16% higher in 2030 than in 20101.
Companies are becoming aware of the major issue represented by the climate crisis. Moreover, they are stepping up their announcements and strategic plans in favor of the environment to meet the requirements not only of states, but also of employees, customers and partners.
To take action, companies can activate all sorts of levers to limit their ecological impacts. These include eco-design, circular design, soft mobility plans, use of renewable energies, etc.
These levers have one common denominator: the level of employee commitment
According to Cegos' 2021 CSR survey2, 72% of employees believe that the company should involve them more in its discussions on CSR and its challenges. Often poorly informed and inadequately involved, employees are critical of the actual commitment of their company. 65% feel that the CSR actions implemented are not sufficiently effective. Yet 55% of employees claim to be "promoters" or "activists" in terms of CSR3.
The reality of the situation within companies is often the same:
Employees are aware of the importance of taking action to reduce greenhouse gas emissions;
They consider environmental issues as fundamental to the future;
However, they ignore their carbon footprint at work, cannot find the information they need, and are unable to take action.
So how can a company raise employees' awareness of their CO2 emissions in the scope of their work, and encourage them to take action to reduce the company's carbon footprint?
As with any new product or service, a need analysis is the first essential step to success. The aim is to identify these needs, understand them, and come up with a solution that meets employees' demands.
Design the right thing, design the thing right
Adopting a design thinking approach4 is a very worthwhile way of gathering feedback from employees and co-building a solution with them. It allows them to get involved in the project from the outset and is, in itself, a first commitment.
The solution can be broken down into several complementary parts: workshops, interviews and surveys. At the end of this first step, the company should be in a position to develop the most relevant solution possible with its teams.
Information must be easily accessible and adapted to employee profiles
This is rarely the case in companies. While the mass of information can be very prolific, it is often not centralized in one place. Companies tend to produce lots of information on diverse media such as intranet sites, institutional sites, internal social networks, applications, etc. This makes it difficult for employees to find useful information on the right medium at the right time.
In terms of content, companies frequently set out their commitments, CSR strategies and main actions. But there are still too few operational guides to support employees in their daily work in the sphere of CSR.
Measuring impact and results
The aim here is to promote awareness among employees, help them identify the priority areas on which to act, and prove the effectiveness of the commitments that they make.
Many tools exist to measure a person's carbon footprint, but few focus on professional uses. This assessment allows employees to view their CO2 emissions by category (business travel, digital uses, commuting, etc.) and to prioritize their actions in order to reduce their impact.
In the age of greenwashing, being able to prove the actual results of the actions carried out is also key. For this purpose, a dashboard measuring the impact of employee and company actions on emissions can prove useful.
Taking action, the decisive step
Most employees have never made any concrete commitment to the environment. The reasons most often mentioned are: lack of time to get involved, insufficient tools enabling them to work more responsibly, and the difficulty finding a CSR expert within the company able to support them in the change.
Lastly, companies can draw on the following insights to give substance to their CSR commitments with their employees:
Without any genuine employee commitment, companies will be unable to meet the environmental challenges of the 21st century.
It is important to involve employees in the CSR approach.
Employees are generally very motivated to act, so encourage them.
From our white paper : Digital technology faced with sustainable development challenges
---
1Factiva / Reuters - Les actualités en français - 17 September 2021
2 Cegos: A training organization that is one of the world leaders in continuous vocational training.
3Cegos 2021 CSR Barometer
4Design thinking is a user-centric design approach that enables multi-disciplinary teams to innovate by matching user expectations, technical feasibility and economic viability. Its implementation is rapid and iterative through testable prototypes.