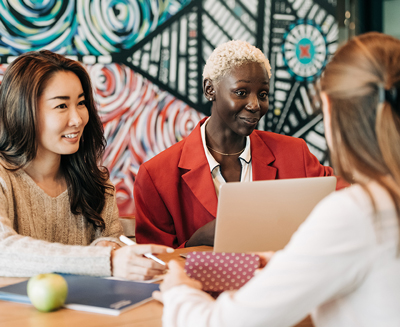 Stake
To develop its revenue streams, our client, a multinational operator, chose to take position on further growth drivers such as the development of new services around insurance, energy and agriculture.

For this purpose, it commissioned Sofrecom to produce an analysis of the energy services market's potential in the next 5 years. The aim was to understand the developments in the off-grid energy market in Sub-Saharan Africa, and in particular the addressable potential in 5 countries in the region.
Methodology
State of the art on key market development factors
Initially, a strategic marketing consultant highlighted the challenges and key trends characterizing Sub-Saharan Africa's off-grid energy markets. In particular, he identified the main players in the region and the offers currently available in the field. He analyzed the value chain, local regulatory contexts and key market development factors.
Analysis of potential in collaboration with local teams
To assess the size and potential of the off-grid energy market, our expert then built an economic model. This model was shared and enhanced with the operational and strategic teams of our client's local subsidiaries. This cooperation with the local teams helped align all the stakeholders on the chosen business trajectories and determine a uniform framework from which to read the markets in all the local subsidiaries, so as to facilitate analysis and set achievable ambitions by country.
Summary of findings and growth drivers identified
With the work completed on all 5 countries, our consultant benchmarked the findings to identify individual and shared areas for improvement. He also recommended a strategic positioning for each country and the growth levers that should be activated to achieve it.
Results
The study gave our client both substantive insight about off-grid topics in Africa, as well as a more precise view of the market in the 5 countries studied. The work gave rise to a methodology and a reading grid shared by all the local subsidiaries on this new market. The analysis also brought to light unsuspected growth drivers in certain territories, which can now be used to secure the client's strategic objectives.