The challenges linked to these transformations will lead to the creation of new professions. They will affect every employee of the company. The challenge is therefore to infuse the decarbonization process into the core of the company.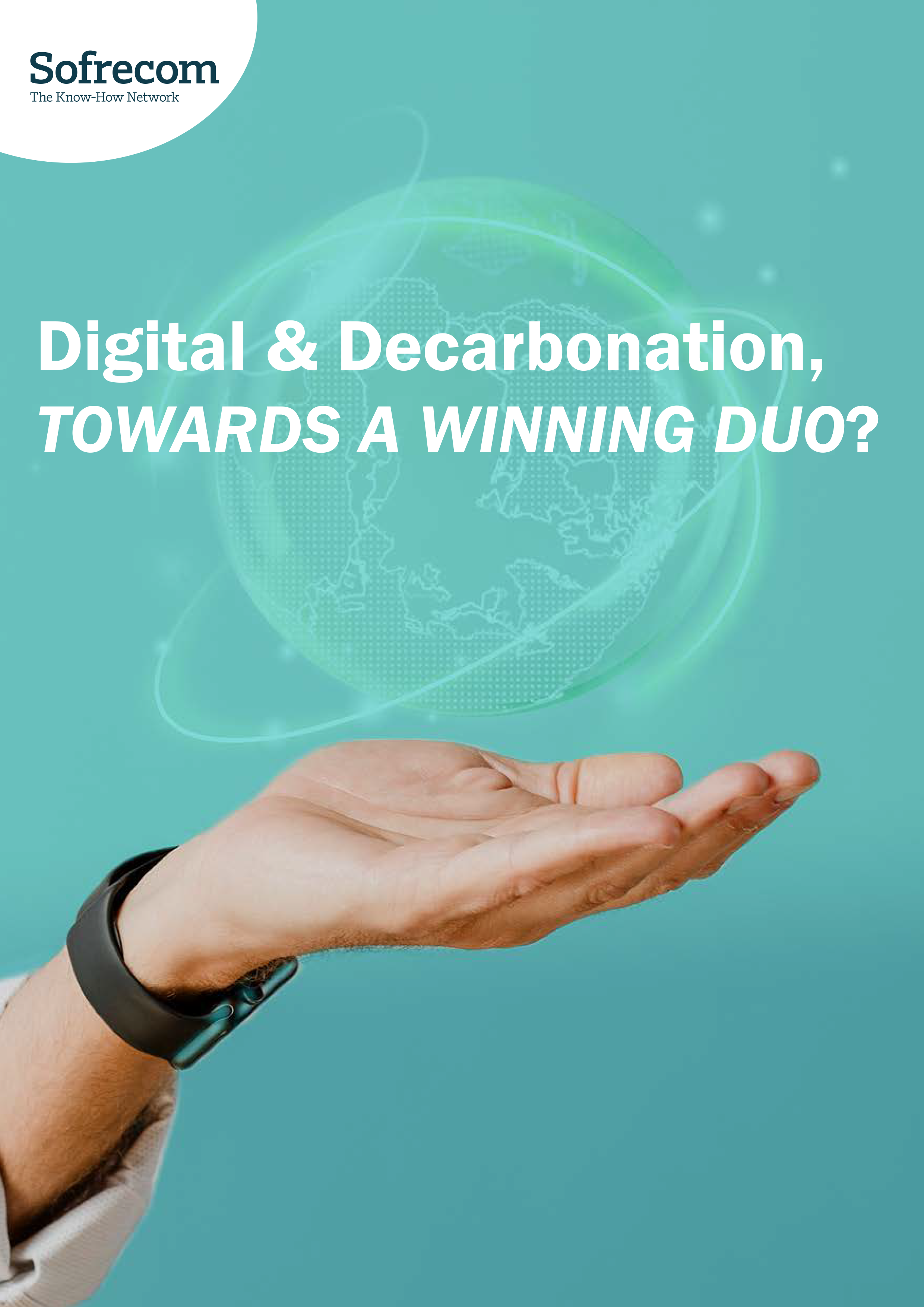 Operators, like all companies, are under increased pressure not only from investors, but also from customers, partners, employees and consumers regarding their sustainable commitments. While more solutions are yet to be created, many already exist. Organizations no longer have a choice: they must accelerate their organizational, technological and cultural transformation.
To integrate environmental impact at every stage of its activity, from internal processes to the marketing of products and services, an operator has several options.
Evolving corporate governance and policies
Rethinking governance, policies and operating procedures inside and outside the company can add the environmental dimension to daily activities.
Implement environmental performance indicators. The first step is to make a concrete commitment to accurately and regularly measure its carbon footprint on the three perimeters (scopes 1, 2 and 3): energy consumption and the entire purchasing chain. This evolution requires the implementation of environmental performance indicators in the same way as financial indicators and at all levels of decision-making within the company (purchasing, legal teams, technical teams, sales teams, etc.) to ensure that the environmental component is present in every decision taken.
Orienting external purchasing and internal consumption policies towards sobriety. There are several solutions available to operators, which are not yet widely adopted: prioritize the purchase of reconditioned equipment or services rather than new ones, and set up a circular economy system; choose low-energy consuming equipment; extend the life of the equipment and avoid its automatic renewal; size purchases according to real needs in order to buy less and better.
Getting the company to consume as closely as possible to its needs is another relatively easy lever to control. For example, lowering the heating temperature by a few degrees or increasing the air conditioning temperature in offices are simple measures with a strong impact on decarbonization.
Include energy price/carbon cost volatility in new contracts. The war in Ukraine has changed the situation in Europe. The exponential increase in the price of energy weighs considerably on the profitability of offers. An offer that is profitable in 2023 may no longer be in 2025 or 2030. The challenge of the transformation will be to include this volatility of energy prices/carbon costs at all levels of an offer and a contract, in the context of responses to technical and commercial requests for proposals and calls for tender. This implies being able to accurately measure the impact of the cost of energy on the continuity and profitability of the business over the medium and long term.
Promote low-carbon offerings to customers, such as data rationalization solutions.
Rethinking the way it remunerates its business activities in order to move towards more sustainable models, such as the sharing of equipment.
Initiate a technological transformation
Technology transformation is another path to accelerate the decarbonization of one's business:
Use more efficient equipment: equipment that consumes less energy, is made from recycled materials, is reconditioned, and has an extended life span.
Putting equipment on standby when not in use.
Use passive and active infrastructure sharing (RAN Sharing) to avoid duplicating infrastructure in the same geographical area. Addressing this issue of sharing requires close collaboration with competitors. An entire ecosystem, not just one or two companies, will have to be transformed.
Opt for renewable energy solutions, especially in a geography such as Africa. These solutions can be deployed either on a large scale (solar farms, windmills, biomass) or on a smaller scale (self-generation, 100% solar low-tech solutions) in order to avoid using carbon-based electricity or fuel oil in landlocked and remote regions. In Guinea Bissau for example, less than 10% of the country is connected to electricity. The use of diesel-powered generators is prevalent. The issue of transforming energy supply methods to move towards cleaner energy is therefore a major challenge.
Digitize activities with a high carbon impact to reduce its footprint: using the cloud, and in particular the hyper scale (the data center of tomorrow) instead of traditional data centers, considerably reduces energy consumption, and therefore the carbon footprint.
Relying on Big Data solutions that will allow managing simultaneously and precisely all the company's activities and to follow, on short time scales (over a month or a quarter), all these indicators in order to identify very quickly the drifts and to take the right decisions.
Supporting a necessary cultural transformation
All these strategic, operational and technological changes are modifying the behavior and interactions of teams. It will therefore be necessary to:
Organize an increase in teams' skills on environmental issues through training. On the one hand, this will involve raising awareness among teams who are not familiar with the challenges of reducing the carbon footprint, as this issue is generally linked to CSR; on the other hand, it will be necessary to encourage the collection of KPI data.
Set up a team dedicated to decarbonization to raise the awareness of teams over time, lead them and constantly rethink the models.
Create partnerships with specialists to be up-to-date with new trends that require a lot of expertise in certain areas. In Africa, for example, energy service companies called ESCOs provide operators a range of energy solutions with the goal of achieving savings. Modernizing sites by maximizing the use of renewable energy and efficiency comes at a cost. It can be a challenge in itself. Entrusting this modernization to specialized players makes sense to focus CAPEX on the company's core business and opt for "as a service" business models with partners (Full OPEX).
The challenges linked to these transformations will lead to the creation of new professions. They will affect every employee of the company. It is therefore essential that the transformation is a company project and not a subject solely for the CSR teams. The challenge is to infuse the decarbonization process into the core of the company.