As a partner in the digital transition of the 18 countries in the MEA zone where the Group is present, Orange is also an active partner in the energy transition of the African continent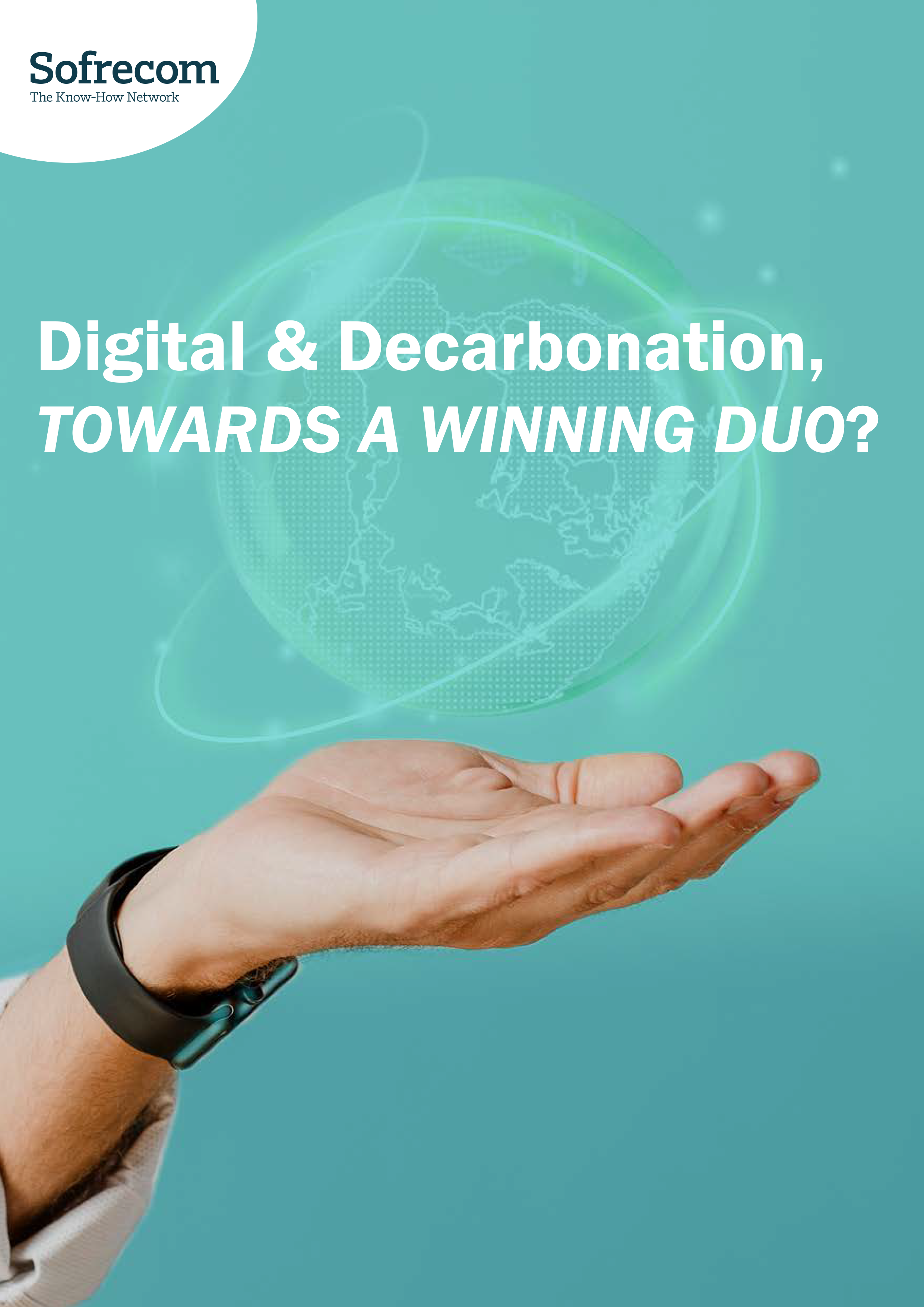 As a partner in the digital transition of the 18 countries in the MEA zone where the Group is present, Orange is also an active partner in the energy transition of the African continent.
What are the decarbonization challenges that are specific to the African continent?
The African continent emits only 4% of the world's CO2 emissions. For instance, a resident at Burkina Faso for
example emits 300 times less carbon than a European. However, Africa, which population will triple by the end of the century, is one of the continents that are most affected by climate change and this reality will, unfortunately, be exacerbated in the coming years. The impacts of this change are visible: fishing villages disappearing in Senegal, increasingly frequent storms in Madagascar, regular floods in Abidjan, and droughts which intensity is increasing in Morocco and Tunisia. Some regions of Africa, where agriculture and livestock are the main sources of subsistence for local populations, will become desert.
How do regulators face these challenges?
African governments have committed to reduce their carbon emissions, as part of the Paris Agreement, and ensure the energy transition to renewable energies. This transition requires huge investments, in addition to those related to the modernization and expansion of the electricity transmission and distribution networks. Regulators are therefore faced with the need to encourage investment in renewable energy while protecting national electricity operators who may view private players as competitors.
How is Orange MEA committed to overcoming these challenges?
Fully committed to this energy transition, Orange MEA supports countries in this challenge. Indeed, we are trying to attract investors in our markets to produce the share of renewable electricity we need to power our infrastructures.
We are therefore committed to reducing our energy consumption, making our infrastructure as efficient as possible, using renewable energy whenever we can. Our ambition is to reach 33% of renewable energy use by 2025. This is a real challenge in Africa, because in some countries, like Liberia for example, only 5% of sites are connected to the electricity grid. We must therefore act site by site to reduce the consumption of fuel for generators.
Another example is Botswana, where 100% of the country's electricity is produced from coal-fired power plants. For us, the challenge is twofold: energy sobriety combined with the choice of a less carbon-intensive, and therefore more sustainable, energy source. Of course, scope 3 (indirect emissions upstream and downstream of our activities) is also a priority.
One of our strong ambitions is to contribute to structuring the reconditioning/recycling sector in Africa. The circular economy exists natively there, with mobile terminals already having several lives. However, the management of this market is currently largely informal and does not generally include downstream waste reprocessing.
What actions are Orange MEA teams taking to achieve these ambitions?
Our teams measure and analyze the impact of our activities on the environment through regular calculations of scopes 1, 2 and 3. This carbon assessment feeds and guides the company's strategy to precisely target highimpact solutions.
Several types of actions are implemented:
First, the solarization of our sites: more than 7,200 telecom towers are already solarized. We are going to continue and extend this system to all potentially adaptable sites. New sites for extending coverage are systematically examined for solarization. Our data centers, which are major consumers of electricity, have already been modernized to reduce our consumption and are solarized whenever possible. At the beginning of 2023, we commissioned the new solarization system for the GOS (Groupement Orange Services) data center in Abidjan and we will be solarizing others shortly.
The deployment of fiber optics, as carried out in the Ivory Coast for example, is another asset to limit energy consumption in the face of the exponential increase in traffic. As a result, for 1 giga of internet consumed, a fiber customer will use 3 to 4 times less energy on the network than an ADSL customer.
Energy efficiency in the broadest sense of the term remains a major focus for limiting the consumption of network equipment, but also our service sector buildings, stores and warehouses, through the deployment of intelligent solutions such as meters, sensors and display tools. These solutions allow us to adjust our consumption as closely as possible to our needs.
As soon as regulations allow it, we look for partners to install and maintain solar farms and wind farms. This is already the case in Jordan where three solar farms cover 70% of our electricity needs in the country. Discussions have begun with energy regulators and national electricity producers in several countries.
In addition, we are optimizing the management of freight logistics chains in order to reduce upstream and downstream Scope 3 carbon emissions.
The use of reconditioned equipment in our networks, the setting up of terminal and telecom equipment reconditioning plants are also part of our actions and we are going to support the deployment of a reconditioning/recycling plant in Egypt with the support of UNIDO (United Nations agency
Finally, the appointment of Chief Climate Officers in all OMEA countries is a strong sign of commitment. They will lead the energy transition programs and, with the commitment of all our employees, will drive our ambitions in this area.