Agility favors the decentralization of responsabilities, decision making better adapted to business expectations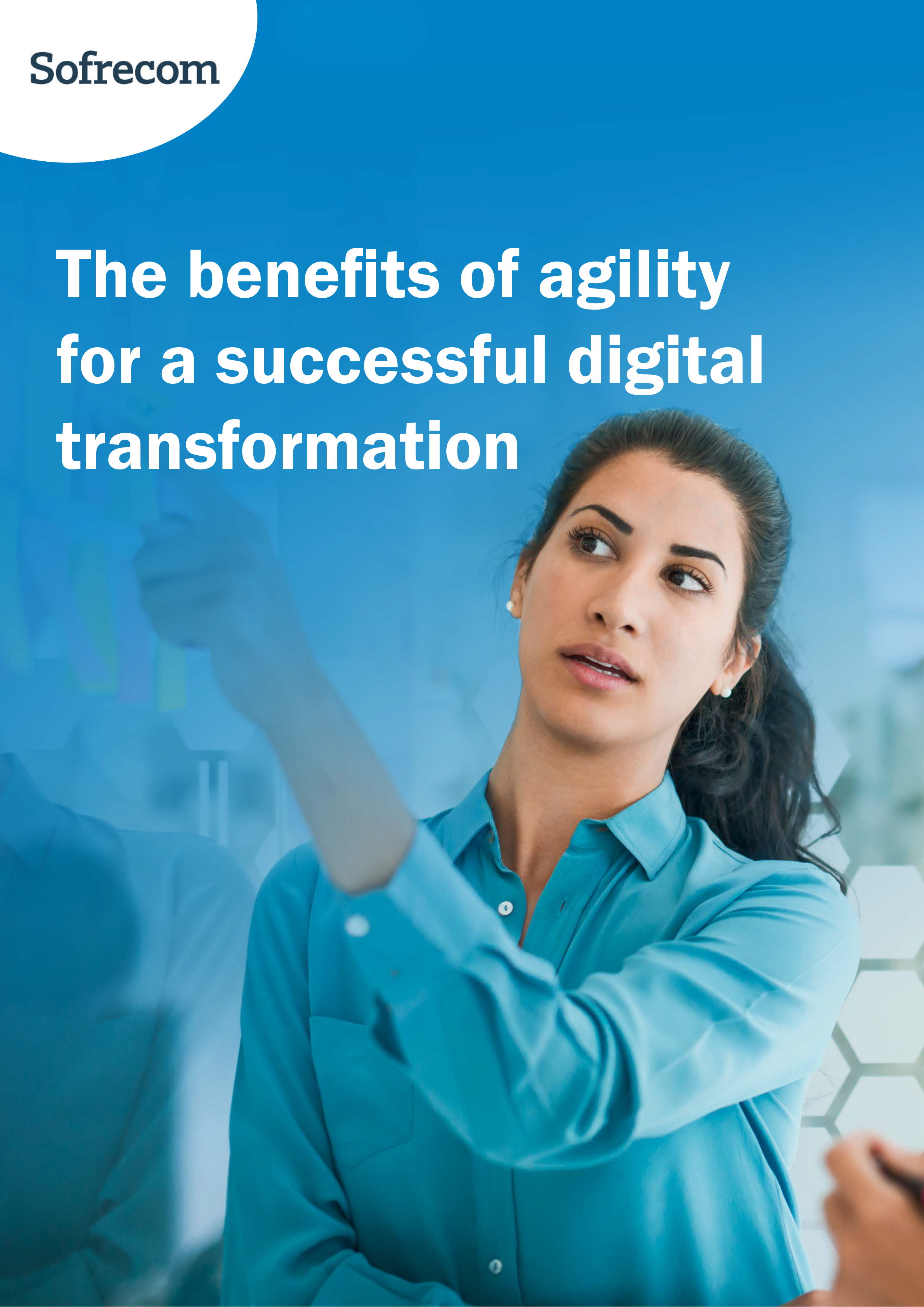 Often associated with digital transformation, agile transformation is not just a technological transformation. It is a cultural transformation that profoundly changes the way teams and managers' work, the way the company is organized and operates, and the way products and services are designed. It is the engine of a permanent adaptation to a constantly changing environment, which each employee must embrace in a logic of continuous improvement. Agility therefore places people at the heart of the transformation process.
A Culture of Permanent Adaptation to Change
In an increasingly volatile, uncertain, complex, and ambiguous VUCA world, the business ecosystem is evolving rapidly. Customers are transforming, business needs are changing, and the younger generations of employees are formulating new expectations — exacerbated by the health crisis. To instill a culture of permanent adaptation to change, large companies are betting on agility, i.e. the profound transformation of their ways of operating. The Orange Group, for example, relies on its Agile@Orange program, deployed in all its countries and entities to achieve its strategic ambition: to produce more value by listening to its markets, improving customer satisfaction and offering a motivating work environment for its employees.
Strong Values at the Heart of the Transformation Process
To serve the company's performance ambitions, agility is based on essential values:
It puts people at the center of communication. Agility favors collaboration and fluidity of direct interactions between employees. It breaks down siloed operations dictated by cumbersome processes, with fragmented tasks and a hierarchical and pyramidal management system. It allows employees to share their concerns, to hear each other's problems and to find solutions together that are effective and sustainable. By involving each team member, agility gives meaning to everyone's daily work.
Agility is fully focused on customer satisfaction. One of the priorities of agility is to deliver value to the customer by putting them at the heart of the collaborative thinking, by listening to them, by involving them in the solutions, and by adapting in a reactive way to the evolution of their demands. The agile transformation must lead each employee to ask oneself, every morning, what are the priority actions among their various daily tasks that will bring value to their internal or external customer? Focusing on value-added solutions is a win-win contractual approach: the customer earns satisfaction and the company wins in performance.
Agility is part of a continuous improvement perspective through feedback loops. During agile retrospectives, teams, and managers regularly take the time to reflect on the way they work together so that everyone can be part of the team but also to propose improvements to the collaboration to improve collective efficiency.
A Radical Redistribution of Roles
The agile transformation is changing the role of employees within the company.
To clarify this role, Orange has asked itself what it means to be "agile at Orange:"
For employees: it is a change of mindset. They learn to interact better with their peers and to deliver value to the customer based on their real needs.
For managers: this means a change in posture. As a leader, the manager provides the vision, sets the direction; they lead their team by encouraging accountability and decision-making at the right level; they look after the well-being of their employees; and the development of their skills and careers. They implement the three pillars of the Group's management culture: care, collaboration and trust. While keeping a close eye on performance, the manager accelerates delegation and learns to let go.
At the corporate level: it means implementing a self-learning business model that can adapt to the changing needs of the business and its employees.
Transforming the Entire Company
Even if agility has started, during the 1990's, to replace traditional working methods — mainly in IT and software development — it is not exclusively dedicated to these activities, nor only to digital companies, natively agile. Agile transformation is a profound cultural transformation that is taking place in many companies, in the Orange ecosystem and beyond. Today, it is intended to infuse all of the Group's businesses: operational businesses (after-sales service, fiber deployment, etc.), marketing, support functions (HR, finance, legal, etc.), and even CODIR and COMEX.
However, spreading a culture of agility in businesses that were not predestined for it — in all countries and in all Group entities — is a long, deep, and complex process. It requires responses, methods, and approaches that are adapted to each business line, each culture, and each business context.
A Dynamic Initiated Several Years Ago
The agile transformation of the Orange group was launched autonomously through initiatives of teams in the field, in a so-called "bottom-up" approach. The Agile@Orange program aims to federate these initiatives and strengthen them to accelerate the transformation of the group. It can count on a community of at least 500 agilists, spread across all the countries where the group is present. These agile ambassadors, facilitators, agile coaches, scrum masters, and agile transformation leaders have integrated agile behaviors and practices that encourage us to constantly reexamine our ways of collaborating with others, and to be thirsty for learning and continuous improvement. Their mission is to drive these changes in behavior locally.
Currently, all Orange entities have begun their agile transformation with variations depending on the context, culture, and business.
In order to maintain this agile dynamic, the Group has also created new professions recognized in its job description: agile coach and scrum master in particular.
Numerous Benefits for all Professions
Focused on customer and employee satisfaction, agile transformation restores meaning; brings value; delivers more regularly; and increases collaboration and communication between businesses and within teams. It favors the decentralization of responsibilities as well as more responsive decision making that is better adapted to business expectations. It clarifies the roles and responsibilities of each person, making each team member a contributor to the realization of a project. Its digital visual management tools provide transparency, giving the entire team the same visibility on the project. Finally, it is a continuous improvement process.
Agile transformation goes far beyond digital transformation and the implementation of agile methodologies (scrum, SAFe...). It is a profound change in the way we work together which questions the socio-economic and organizational model of the company.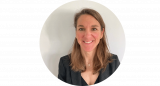 Gaelle Laigo
Agile@Orange program Director, HR & Transformation Division, Orange