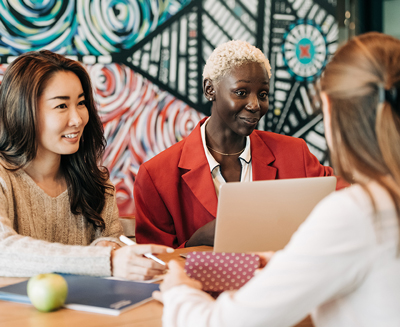 Challenge
Our client, a national insurance fund, provides its index insurance policies to farmers in rural Senegal. It collects insurance premiums from its policyholders and pays them compensation in the event of a claim. Most of these payments are currently made by check or in cash.
To enhance the security, traceability and speed of such payments, and to achieve operational savings, CNAAS wishes to implement an electronic payment system.
Our's assignment consists in formalizing our client's requirement in the form of specifications that will provide the basis for a subsequent call for tenders.
The project was carried out in three phases:
Scoping of the customer requirement
In-depth analysis of the requirement
Definition of a target system and production of the corresponding specifications
Method
Sofrecom conducted its research using a three-step method.
Customer requirement scoping
Conduct preliminary discussions and interviews
Run a workshop session to define the scope of the requirement
Map out the required benefits
Draft the statement of requirements, including the project's context, objectives, challenges and requirements
In-depth analysis of the requirement
Study the payment instruments used to exchange funds between stakeholders
Conduct a general analysis of the user experience ecosystem and user interactions with CNAAS, based on mapping customer journeys and identifying pain points in an empathetic approach
Analyze the existing IT capabilities and the digital maturity of project stakeholders.
Identify and assess opportunities for digitalization
Definition of a target system and production of the corresponding specifications
Identify the main payment digitalization scenarios
Organize a brainstorming and collaboration workshop
Define ideal customer journeys and a target system
Conduct a feasibility study
Produce specifications
Results
Through this project, our customer obtained the following benefits:
Precise qualification of its requirements
Overview of payment activities and procedures
Concise description of user journeys and financial flows
User-centric view of the main pain points
Understanding of the main potential payment digitization models
Turnkey specifications