Driven by the energy transition, the energy sector is also undergoing profound transformations. Digitalization, with the rise of the Internet of Things (smart meters for example) or the management of micro networks, also offers ICT players opportunities to improve their value proposition in the energy sector beyond simple resale.
David Erlich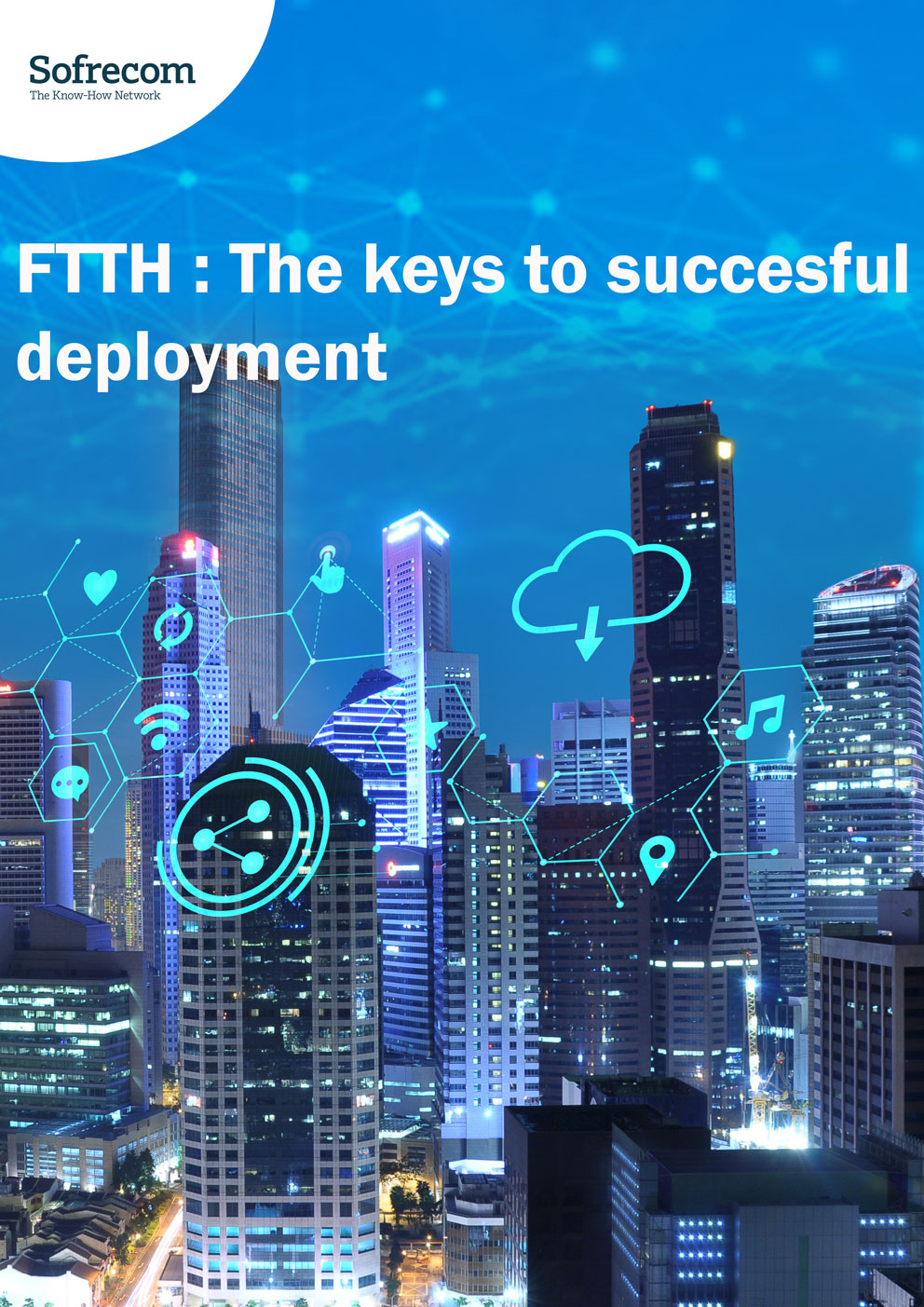 Telecoms and electricity companies have many in common, including a history of former monopolies that opened to competition. The transformation of both sectors driven by energy transition and deregulation opens new areas of convergence.
Telco and Electricity companies operate networks
It is possible to draw similarities between the value chain of ICT and Energy. In both industries it starts with production of resources connected to a two tiered network. The first tier handles transit and interconnects between suppliers. The second tier connects the end-subscribers.
At the beginning of the chain we found Energy generation, which consists primarily in power plants. It can be paralleled to information production, physically located in data centers. An electron can be substituted by another electron, which is not the case of information. However, with the development of cloud technologies, information is less dependent from a physical location and can be distributed anywhere.
Information is also generated by the end users, but a significant part will be hosted into a data center. For example, the majority of the internet bandwidth (estimates at 85%) is used to download or stream videos, which are actually stored in data centers, even if some are generated by end-users. According to various estimates (for instance CISCO cloud index), the amount of data used by consumers represents 25% of the stored Data. This figure could be compared to electricity consumption in developed countries (cf reports from RTE in France, EIA in USA) where the residential sectors represent 30%-35% of the total electric power.
Even if telco operates data centers for their own uses, Information and data centers are largely not in their boundaries as opposed to traditional energy companies which own their production capabilities.
The second link of the value chain is the transmission network which is used for both systems to connect the production source. Electric transmission networks and telecoms backbones have however very different constraints. With the deployment of fiber, telecom long distances networks have become more resilient to change in flows, and have been able to deal with huge growth or multiplication of interconnect points. On the other side, Grid Operators are still facing challenges in managing the balance of theirs systems, when for instance less predictable sources of energy such as wind are plugged into the grid.
Furthermore, Because networks of various electricity providers are interconnected nationally and internationally, it opens new capabilities for trading for electricity. To the same extent, Information units (Gbits, minutes) have been also traded for a long time.
The end of the value chain is the distribution network and the final retail business.
In both industries, the ownership of the last mile is a key asset, and represents a significant part of the network cost, up to 80% in telecommunications.
The distribution networks in the telecom industry have been set differently from the electricity sector. Telecoms afford to deploy several distribution networks to a single end user. On fixed networks, it happens that to have at the same time a coaxial Cable TV, a fiber FTTH and a telephone copper arrive at the same time into an apartment. In mobile communications, frequencies are shared between three actors on average. This overlap is uncommon in the electricity sector.In both businesses, pending on regulation, it is possible to sell a retail service without owning any specific industry asset such as electric line, Base Station, datacenter or power plant.
ICT/telco producing energy
The production of energy can be simply dictated by energy shortage in remote areas to power antennas. These off grid solutions may represent as much as 1 000 000 towers and over 10% of telco electrical consumption.
However, Telco companies have set out a series of objectives to reduce their carbon emissions and meet their sustainability targets, among them sourcing greener electricity. In some instances it might be easier for a telco to produce electricity on its own. This will require the building of renewable energy facilities such as Solar Farms. Such initiatives help to enhance Telcos reputation and visibility in demonstrating commitments towards emissions reductions, and can also provide significant savings.
ICT giants such as Facebook, Google and Amazon are massively leading investments in renewables, either directly or through long term purchase agreements. During these last few years, ICT have been the biggest sector investing in green energy projects. These facilities are connected to the electrical network and then play an important role in the national grid.
Telco selling energy
There have been various initiatives led by telco to resell energy services. This includes Comcast in the US, Orange in Poland, Drei in Austria. The aim is to generate new revenues while leveraging their assets.
The first asset is the services capabilities, which includes billing, point of sales and customer service. In this logic, energy is just another brick to diversification along with media or financial services. The investment in energy retail may be limited, as long as the value proposition remains simple: one stop shopping or simple cost reduction.
The second asset is the customer base. In a bundle strategy, energy does not come as a primary service, but as a complement to telecoms. The energy acquisition cost is compatible with the thin margins and bundling services that increase customer Life Time value.
Influencing the demand view
There are various estimates of the weight of ICT (telecoms and data center) into the total electricity demand ranging from 2% to higher figures, depending on datacenter modelization.
Nevertheless, this figure can hide local contrast. A recent IEA article emphasized the fact that data centers could play a big role in the balance of a local electricity system. This is especially valid in countries with both significant data center operations and high renewables in the Energy mix, such as Ireland. Because data centers have a stable –in time- demand in electricity, they can absorb some peak production of Wind Intermittent Energy.
Telco opportunities in the energy value chain
For telcos, energy may represent 20% of the technical OPEX and far more for ICT companies which rely on data centers. Despite a better energy efficiency of equipment, the growing demand for data comes with a growing demand for electricity.
ICT players are looking more to invest in their energy sourcing. The reason is not only dictated by costs but also by the necessity to control carbon emission.
Driven by the energy transition, the electricity sector is at the same time going through deep transformations. Renewable energy, including microgrid, will introduce fragmentation and opportunities for new entrants. The digitalization, with the rise of Internet of Things (smart meter for instance) or the management of smart grids, offers also to ICT players opportunities to enhance their value proposition in energy business behind simple resell.
For telco the logic to look deeper in Energy, is to go beyond the retail bundling and has to be borne in a far longer perspective, as opportunities will appear all the long of the value chain.