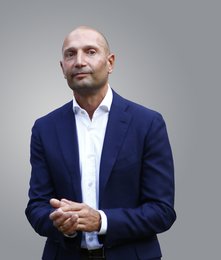 Georges Ramishvili, Chairman Silknet
We have benefited from Sofrecom's telecom expertise, both strategic and operational, as well as the best practices of the Orange Group.
Since 2014, Silknet has partnered with Sofrecom to transform its network, IT and operations and achieve operational excellence.
Back in 2014, Silknet was already the leading fixed operator in Georgia with over 400 thousand household customers. We were the number one internet provider and were also renowned for our excellent IPTV service. We then wanted to meet the growing demand for very high broadband and achieve our ambition to remain the leading operator in Georgia, a very competitive, fastevolving market. We requested Sofrecom to support the launch of our extended network and define key actions to reinforce our customers' satisfaction and loyalty.
Over the years, Sofrecom has supported us in many ways. In 2014, we wanted to launch a fixed wireless broadband service in order to complement our DSL/FTTH coverage. We therefore requested that Sofrecom's experts supervise the deployment of our 4G TD-LTE network. Their deep knowledge of telecom networks and strict methodology have been instrumental in ensuring that our network was deployed in line with our technical and timeline specifications.
Since 2015, another key project consisted in spinning off the passive network maintenance, provisioning and installation activities to a separate entity. We had realized that a dedicated company could further streamline the cost control and achieve economies of scale through serving other customers in the telecoms and infrastructure sectors, improving our operational performance, reducing our opex & capex reduction and increasing our quality of service. Sofrecom's consultants are in the process of assisting Silknet in the definition of the service catalogue as well as all the technical contractual specifications and SLAs that delimit and articulate our relationship with the new outsourcing provider.
More recently, Sofrecom has worked with us to define our new 5-year strategic and financial plan which identified key areas of improvement and related action plans. This initial work was then further detailed for IS through a definition of the strategy (information system and target organization) and related transformation roadmap.
Throughout all of our projects with Sofrecom, we have benefited from Sofrecom's telecom expertise, both strategic and operational, as well as the best practices of the Orange Group. Sofrecom's consultants have always made a point of transferring their know-how to our teams so we can smoothly take over the run of projects when their mission ends.
Our transformation is now well on track. We are determined to be a reference in Georgia for network quality, customer experience and operational excellence and count on Sofrecom's continued support to keep improving our networks, IT, and operations.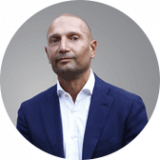 Georges Ramishvili
Chairman Silknet