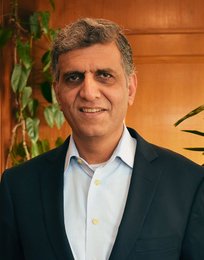 Saad Muzaffar Waraich, CTIO, PTCL
Pakistan Telecommunication Company Limited (PTCL)has partnered with Sofrecom to Audit its Network and shape its Network Transformation Program to achieve the highest levels of customer satisfaction.
Pakistan Telecommunication Company Limited, in order to serve its customers with even greater efficiency, partnered with Sofrecom, a world leading specialist in telecommunications consultancy and engineering. The partnership entailed an audit of PTCL's network with the goal of re-shaping its network transformation program towards achieving the highest levels of customer satisfaction. As the leading ICT player in the country, QoS (Quality of Service) and customer experience is a vital consideration. Indeed, with the launch of innovative products and services (like Netflix); our portfolio has become increasingly attractive in line with our customers' new and existing requirements. This collaboration with Sofrecom, has been an important progression in our drive to achieve the highest levels of customer experience management in the industry while benefiting from Sofrecom's rich expertise in executing successful network audit projects.
The collaboration with Sofrecom entailed the following activities:
Data collection and findings
Developing recommendations for network and processes improvements
For the recent project, right from initiation, it was obvious that the time slot provided for the project was very challenging. Sofrecom experts succeeded in delivering strong and detailed recommendations to PTCL as per the initially agreed schedule. These recommendations helped PTCL to accelerate the improvement of its network QoS so that it could serve its customers more efficiently. The scope of the collaboration between PTCL and Sofrecom covered PTCL and PTML (Ufone) transmission and IP Networks, fixed broadband access network and associated information systems. During the project, Sofrecom consultants and PTCL Group team members worked closely in an efficient manner to successfully deliver the requirements. Since their last engagement with Sofrecom in 2013, PTCL puts great trust in the methodology used by them.