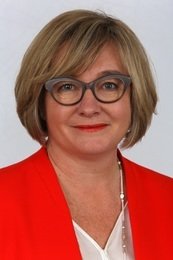 France Heringer-Jallot,
Senior VP Quality, Customer Experience and Sales at Orange CXMB
Before making an actual purchase, 87% of Orange customers take a look at the website first. To make Orange sites even more appealing at reasonable cost, and with the goal of doubling the proportion of online sales within three years, Orange launched a plan to optimize its digital traffic acquisition in seven European countries and in Egypt. Sofrecom assisted Orange in this strategic project.
In 2016, the global advertising budget in France for digital services exceeded even the spending on television! In the future, the visibility of all e-commerce players will rely on digital whose costs are increasing. In order to help eight Orange countries to attract more e-commerce customers, convince them to buy and then make them loyal, while optimizing traffic acquisition expenses, Sofrecom proposed an interesting methodology that combines an in-depth in-house survey with an external benchmark.
Over four months, three consultants collected a vast amount of data in the eight countries, using a very complete and structured questionnaire. In parallel, they analyzed the practices of big companies such as Verizon, Procter & Gamble and L'Oréal. Exploiting this rich raw material covering every aspect of digital acquisition (technical, business, skills, organization, etc.), they identified six important progress paths for Orange:
Make the customer's digital path simpler and more fluid by revamping service designs and search engine optimization.
Acquire tools for tracking, measuring and evaluating digital traffic on our websites to transform more visitors into buyers and to rationalize costs.
Provide much more staff training on digital traffic optimization.
Create a governance system that provides a transversal vision and global consistency.
Collect customer data and exploit them to optimize the customer path continuously.
Capitalize on Orange's reputation and presence in many countries to build traffic acquisition partnerships with handset suppliers and with Google and Facebook.
Sofrecom's work provided us with a very detailed view of our practices and the shortcomings we need to correct. We appreciated their specialist expertise on this complex subject, their very pragmatic field approach, and their precise, factual and professional assessments. Sofrecom found and won the confidence of the right people, collected relevant information and then made some very operational recommendations. These were much appreciated by the Sales Managers and CEOs of the affiliates concerned, who are always keen to get concrete replies and ideas they can implement rapidly. The next steps will be the co-construction of an action plan in each Orange country and a groupwide plan covering transversal challenges such as partnerships and skills development.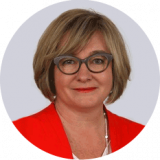 France Heringer-Jallot
Senior VP Quality, Customer Experience and Sales at Orange CXMB