Representing a major lever of the circular economy, eco-design must help Orange reduce its CO2 emissions, limit its impacts on natural resources, and build a responsible digital economy.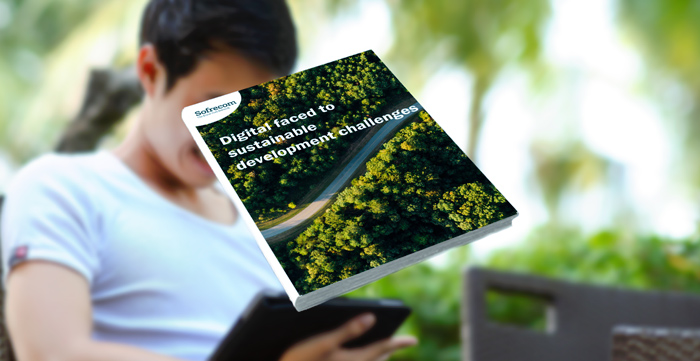 The eco-design of its products and services is one of the levers which Orange intends to use in order to meet the environmental commitments of its Engage 2025 strategic plan. The operator has assembled a project team to structure its eco-design approach and spur momentum throughout the company.
Commitment: all Orange brand products eco-designed by 2025
Representing a major lever of the circular economy, eco-design must help Orange reduce its CO2 emissions, limit its impacts on natural resources, and build a responsible digital economy. Its goal is to reduce the negative environmental impacts of the products and services which it markets.
Organization in cross-functional project mode to scope the eco-design approach
For 8 months, a small team, headed by the CSR unit of the Group's Innovation division, worked in project mode with various other internal entities to answer the following question: "What does it mean to eco-design a product or service at Orange?". Between 60 and 80 participants were approached, to varying degrees, via thematic working groups. Together, they structured Orange's eco-design approach to guarantee the environmental quality of products and services designed and developed under the Orange brand, in all its entities and all its countries.
Eco-design by Orange
"Ecodesign involves integrating the environment right from the design stage of a product or service with the aim of reducing negative environmental impacts throughout the life cycle of this product or service". (Source: Guidelines for scoping Orange's eco-design approach.
This generic framework defines 15 key activities, specific to ecodesign, to be deployed throughout the 4 major phases of a project's life: exploration of the need, formalization of the need, design-production of the product/service, deployment-operation-end of life. The approach applies both to new products/services to be developed and to existing products/services to be enhanced.
At the end of this scoping phase, completed in July 2021, the process deployment phase kicked off with pilot projects at Orange France and Orange Business Services. Feedback from these projects will help to define new iterative versions of the scoping baseline.
Involvement of many internal and external stakeholders
Following the latest report by the IPCC (Intergovernmental Panel on Climate Change) published on 9 August 2021, the growing constraints of environmental regulations, and market pressure, the issue of sustainable development is a matter of concern for the entire company and that of its partners. Key accounts and citizens now expect Orange to inform them about the environmental impacts of its products/services, and its initiatives to reduce them. Moreover, the scarcity of metals requires new solutions to support the future development of digital activities.
In this context, it was essential to involve all stakeholders in our methodological thought process: Group Innovation, Orange France, Orange Business Services, Group CSR, countries, Regulations, Purchasing. Note that eco-design is not a new subject at Orange: some teams have been working on it for some ten years. Even if the Livebox 5 does not meet all criteria, it already covers some, with its more compact format, use of 100% recycled plastic, and optimization for lower energy consumption.
Managing a cultural change
It has to be said, disseminating a culture of eco-design throughout Orange Group hinges on a real cultural change. This will require:
Raising awareness among managers and teams in all entities.
A new approach to projects, integrating the environmental aspect at all stages, which is not yet customary. This will involve considering the environmental impact of a product or service very early on in the design-construction phase, as this is when a large part of this impact is determined. It will also involve considering the end of life of the product/service, whose traces must be erased once it is no longer marketed. Today, for example, servers may still be active even though the services they previously supported no longer exist...
Organizational change: the involvement of all business lines, very early on. Businesses such as Purchasing or Sales, which generally do not work together upstream, must be integrated right from the need exploration phase.
Trained skills in the eco-design approach and its key tools, such as life cycle analysis (LCA). This standardized assessment method establishes the environmental performance of a product/service in multi-criteria (consumption of raw materials and energy, waste discharges into nature, effects on the climate and biodiversity, recycling, etc.) and multi-step mode throughout the life cycle. Its results serve to prioritize the impact reduction actions to be undertaken, and to measure progress over time. Implementing, reading and analyzing an LCA requires specific skills.
The implementation of an approach deployment indicator calculated for and by each project.
The documentation and archiving of each action and decision taken, at every step in the product/service life cycle, to meet the highly specific requirements of environmental communication, and avoid any risk of greenwashing.
Key success factors
Integrating environmental issues into a company's existing processes hinges on the acculturation of management and teams, and close collaboration with suppliers. Accordingly, it requires strategic support at the highest level of the company. To be innovative, these issues must be integrated for and with the customer. This is the condition on which it will bring the product not only "green value" but also "usage value". To be sure, there's no point in eco-designing a product if its functions are not or only partially used!
Anne-Claude Tiger
Ecodesign project manager, Orange Innovation