Our ambition is to be "CSR by design". The role of a CSR department is to drive a cross-functional dynamic, to help all the experts know and understand the issues, the impacts, and the orders of magnitude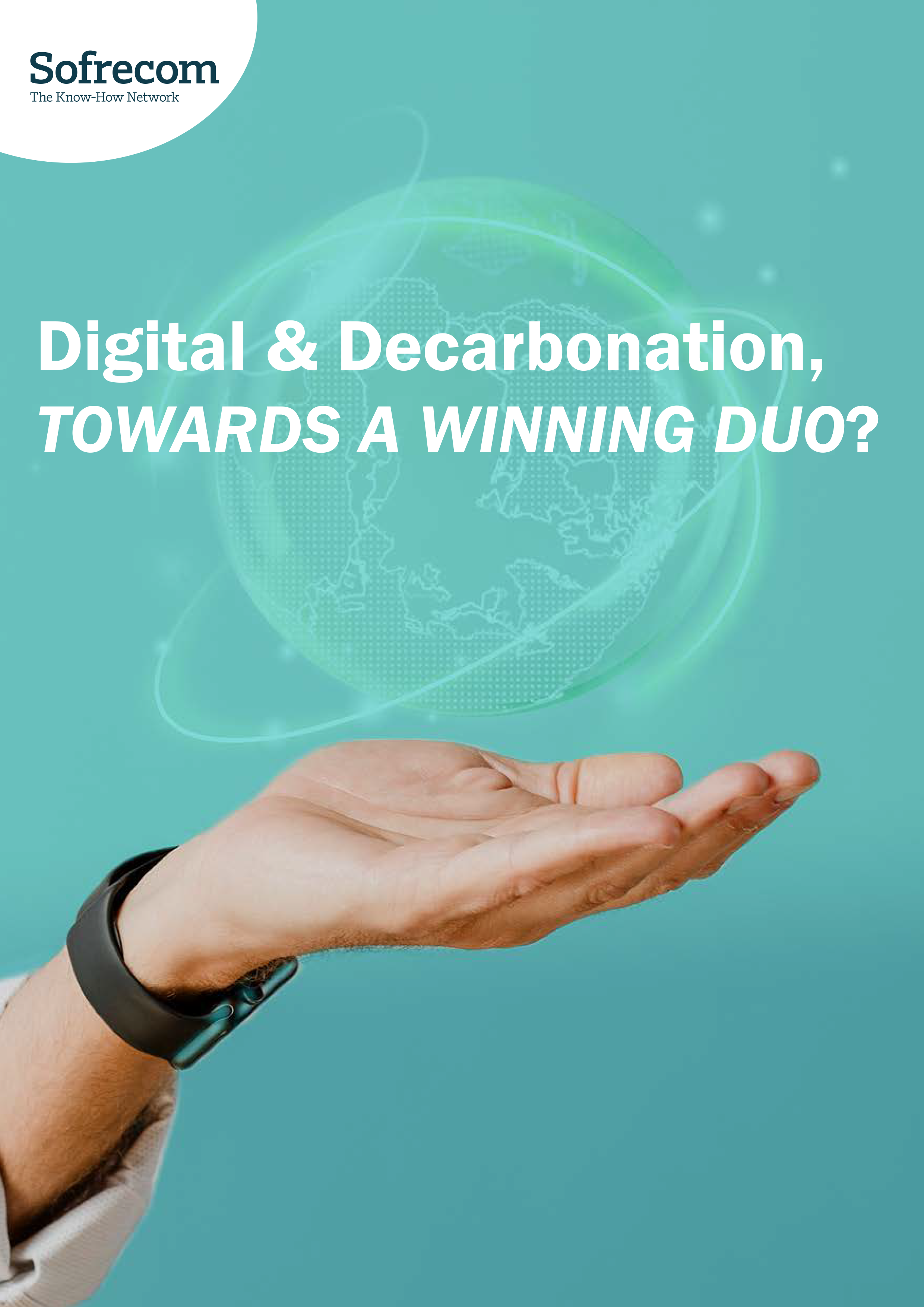 The telco sector is facing two challenges: to continue innovating to integrate new technological breakthroughs while taking into consideration the increasingly pressing and restrictive issues of decarbonization. Here is an overview of the levers that operators can activate...
How can telcos meet the environmental challenges?
Operators must solve a dual economic and ESG (environmental, societal and governance) balance. The Orange Groupe ambition The Orange Group's ambition is to reach net zero carbon by 2040. he Group's CSR strategy is designed to make this goal possible while investing in innovative technologies and facilitating access to digital uses. In line with an objective validated by the SBTi (Science-Based-Targets initiative), we have undertaken to reduce our emissions in scope 1, scope 2, which concerns infrastructure energy, and now scope 3, which represents over 80% of the Orange Group's emissions.
What are the Orange Group's main actions to reduce its emissions on scopes 1 and 2 ?
We continue to optimize our Green ITN program launched more than 10 years ago. Based in particular on optimizing the energy efficiency of our networks and the use of 50% renewable energy in all our geographies, this program has generated 630 kt of CO2 savings in 2021, i.e., an annual reduction of 20% of the Group's emissions, with equal use, despite major investments, especially in France.
Throughout the world, we are solarizing technical sites: in Jordan, three solar farms cover 70% of the electricity production required. In the Ivory Coast, a photovoltaic facility covers 50% of the daytime consumption of the data center that manages to host and operate services for 18 Orange subsidiaries in the OMEA region. In 2025, a photovoltaic farm will cover 20% of the energy needs of our satellite telecommunications site in Bercenay-en-Othe in the Aube region of France, which is equivalent to the energy consumption of 700 homes and a saving of 100 tons of CO2 per year.
What about scope 3 ?
Since last year, we have been using an evaluation model that is very different in the sector, because it considers physical flows and not just financial flows: equipment and equipment capex.
We are leveraging the circular economy by working with the ecosystem to make it more virtuous: Orange co-founded, with 4 European operators, the Eco Rating index to measure the sustainability of a smartphone. Today, 8 operators in 35 countries in Europe, Africa, and South America, and 22 manufacturers support this initiative! The challenge is to manufacture smartphones that are more economical in terms of natural resources, and in particular rare materials (copper, gold, lithium) in a context of tension. We are also accelerating the sale of refurbished terminals to meet our sales targets, which must not exceed a carbon budget set annually.
On the network side, we have launched an internal platform for buying and selling refurbished network equipment as part of the Oscar program.
We are eco-designing our products, such as our boxes, and also our software services, using an eco-design skills center created within the Innovation department.
To know where to act, the Innovation and Group teams have created a methodology to assess the impact of each offer and service. In the BtoB market, we are developing tools based on IoT, sensors and AI to help companies decarbonize or save resources with a sustainable business approach.
How does Innovation embrace the decarbonization challenges?
Our ambition is to be "CSR by design". The role of the CSR department is to drive a cross-functional dynamic. To help all the experts know and understand the issues, the impacts, and the orders of magnitude, I have launched several actions.
Awareness-raising initiatives: climate fresks followed by workshops to co-construct actions; an awareness-raising module on orders of magnitude; a "CSR morning" with the participation of external specialists, for example, an expert on the energy purchasing market.
A cross-functional CSR roadmap, based on KPIs, which gives visibility to initiatives and facilitates capitalization. Many of our innovation projects include decarbonization issues: The implementation of a Logistics Flow Observatory to help public authorities and carriers understand where and how they can act; quantum computers as opportunities to improve carbon footprint; nano computers as highly modular solutions that can run not on battery power but on solar power, while guaranteeing computing power; AI as a lever to reduce impact, better understand, pilot remotely, predict a fault, optimize monitoring mechanisms with a particular focus on its frugality...
Systematic life cycle assessments to evaluate the carbon cost of any new technology or initiative, from manufacturing to waste management.
Sharing initiatives to monitor actions and encourage best practices: for example, we have created the EAP (Energy Action Plan) application for Orange countries. This tool offers a catalog of action levers to reduce energy consumption, based on the country's energy mix and maturity. EAP allows each country to see and share what other countries are doing.
How is the Orange Innovation CSR department helping to drive these changes?
When I joined the division, and in order to help our employees to plan ahead, to encourage support and to bring people together, I formulated the CSR strategic priority for Innovation, in line with the Group's Engage 2025 strategy: "Making the Group's CSR challenges a lever for innovation and differentiation".
This shared "banner" clearly raises the question of the resilience of our business model: it leads us to question ourselves daily about the implementation of a sustainable business model in the face of the energy crisis, the increasing scarcity of resources, tougher regulations, pressure from the public, requests for help from companies, etc. To keep this priority at the heart of our activities, we showcase it at all our events (trade fairs, conferences, etc.).
In addition, I invite counterparts from other large groups to speak at conferences to encourage an opening to the outside world.
I strongly believe in promoting initiatives, commitments and results to create a viral dynamic. To do this, I rely on a network of facilitators and ambassadors on the sites. I organize CSR breakfasts attended by the Director of Innovation. Every week we publish a CSR article in the Orange Innovation newsletter.
It's not so much a matter of convincing but of inspiring. In an Innovation department, employees are curious and open to change. Thanks to simple KPIs that everyone can understand and see, attitudes are changing.