Network & IT Transformation
Attain your business objectives thanks to a high performance network and an efficient and agile IS.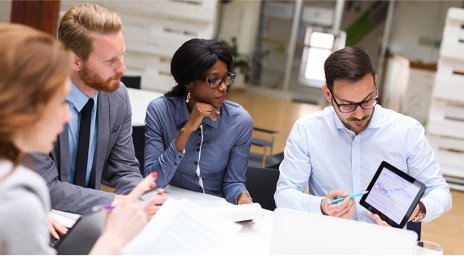 Network and information system (IT) developments are guided by the company's strategic objectives. Information Technology and Network (ITN) infrastructures are value drivers and promote agility and performance.
We help you to develop a network and/or IT transformation strategy in accordance with your business aims. We therefore cover all stages of a network or IT transformation project, from the design of a strategy to deployment and operation :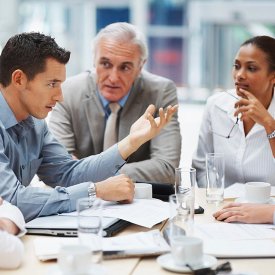 Transformation Plan
We define the objectives of your technical transformation. We advise you in your investment choices, organize your roadmap transformation and supervise the associated operations. To do so, our consultants :
Audit : diagnosis and inventory of the existing network ou IS
Define a Master plan and its roadmap : ambition and objectives to be reached, define multiple scenariis of your transformation plan by taking in account: costs, delays, risks.
Study of IS and network architecture and define preliminery costing : CAPEX & OPEX
Develop the transformation roadmap : organizational framing of the human resources, implementation scheduling, financing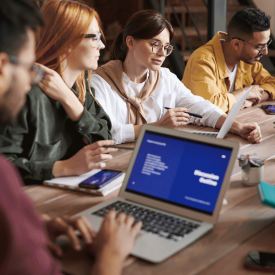 Information System
We help you to identify the best IT for your business needs. Through the application of proven methodology and the use of the right tools, we support you at every stage of your project :
Technical and functional audit, maturity assessment of your IT organization, processes and technologies
Implementing the main IT and telecom standards (TM Forum, TOGAF, ITiL, Cobit) based on the best practices of Orange and the operators we work with
Advice and recommendations on the best urbanization strategy : mutualization, reuse or optimization
Rethink the IT operations and setting up an efficient, cost-effective and scalable application portfolio.
Acting on operational performance from selecting the best supplier to monitoring integration and implementation.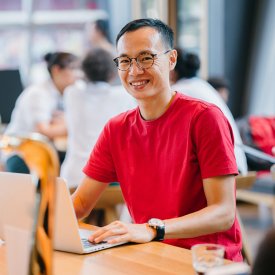 Network Engineering : Design and deployment
Our expert consultants operate worldwide to migrate to the next-generation Very High Broadband networks (4G/5G, LTE, Fiber Backbone, FTTx,etc.):
Designing networks and architecture, advising on investments
Optimising processes, infrastructures and Security
Production, Support & Maintenance, ITSM (ITIL)
Delivering quality FTTH studies to safeguard the planning and costs of your deployments
Measuring quality of service to proactively identify and solve the cause of service quality incidents.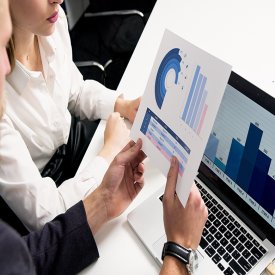 End-to-End Quality of Service
The rapide increase in the volume of data, is a challenge for the operator's quality of service and also a threat to their profits. We accompany you in the control of the end-to-end QoS and respond to the key challenges
Analyse the quality of service : end-to end measurement campagns that can assess the quality actually perceived by the customer.
Set different quality objectives : analyse and assess the quality of services control element to fix your quality of service priorities.
Prioritize the services and control the customer experience: With Sofrecom's QoS methodoly, we assist you to formalise the processes, set up the most efficient decision-making structure, define your communication plans as regards your customers and train your teams on the measurement and control systems.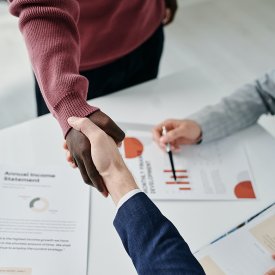 Supplier management and negociation support
Optimizing the work of the suppliers requires experienced management. The network suppliers become an essential and strategic partner, whose management requires expertise and proven experience. Our experts bring an independent and objective point of view to advise you in the choice of suppliers :
Ascertain business and technical needs
Select the right partners : Set up RFPs, evaluate proposals, select suppliers and partners.
Accompany the negociation
Control the conformity of the works during the implementation.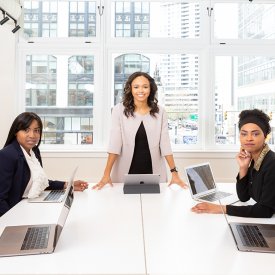 Governance of transformation and deployment
We bring a proven methodology and adapted tools to coordinate the project actors, and thus ensure their compliance with the delivery schedule :
Steering and monitoring the project
Identify risks and manage action plans
Coordinate and organize project committees
Project management with Agile methods : design Thinking, devOps, ..
We work with you to develop a change management plan to ensure that your teams are fully committed.
.
Contact an expert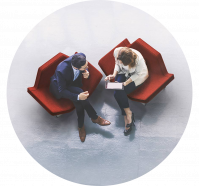 We help you anticipate the impact of technological changes and manage the resulting transformations to maximize their impact and generate value for your organization,
Contact us

Discover our achievements in this sector