Change & People
Enhance the capacity & agility of your organization, liberate initiative and innovation.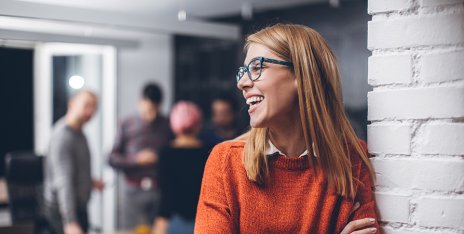 The mutation of the different sectors requires major changes. Anticipation and innovation are the keys to success, and team commitment is an obvious condition.
We help you to improve your organisation and make your company more pleasant place to work.
We accompany change with an approach based on co-construction with the objective of freeing individual initiative, collective intelligence, motivation and adaptability. Our approach, centered on people, encourages the involvement of employees so that each person becomes an actor of change in an agile organizational system
Our scope of action covers the following needs: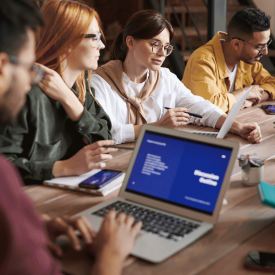 Diagnostics & Auditing
We run diagnostics to identify bottlenecks in decision-making and to understand their causes:
Running diagnostics to identify improvements
Build recommendations
Identifying critical issues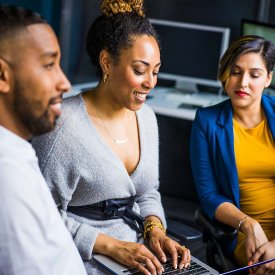 Business transformation
We help you to build organizations that create value and simplify decision-making co-constructing the steps of your ir global transformation:
Build your vision from your specific environment
Designing a customer-oriented organization
Defining, monitoring and leading transformation plans: organization, performance, innovation and products
Communication programs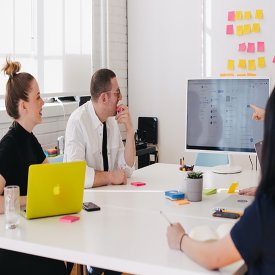 Change Management & Capacity Building
Organizational changes are often a source of tension. We work with our clients to create agile, bespoke management practices. We help them to address the expectations and fears of their employees.
Our approach is based on our field experience and the elements that create lasting change:
Designing and setting up a corporate university
Co-constructing skills with those in HR and business operations roles
Creating your leadership model and management charter aligned with the company's vision and strategy
Developing training pathways
Identifying operational and managerial gateways to improving your performance.
Contact an expert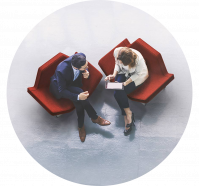 We help you anticipate the impact of technological changes and manage the resulting transformations to maximize their impact and generate value for your organization,
Contact us

Discover our achievements in this sector